Copper Piping and Front Panel Finished
Been working hard to get everything done.
Here is the glue I ended up using. it works great.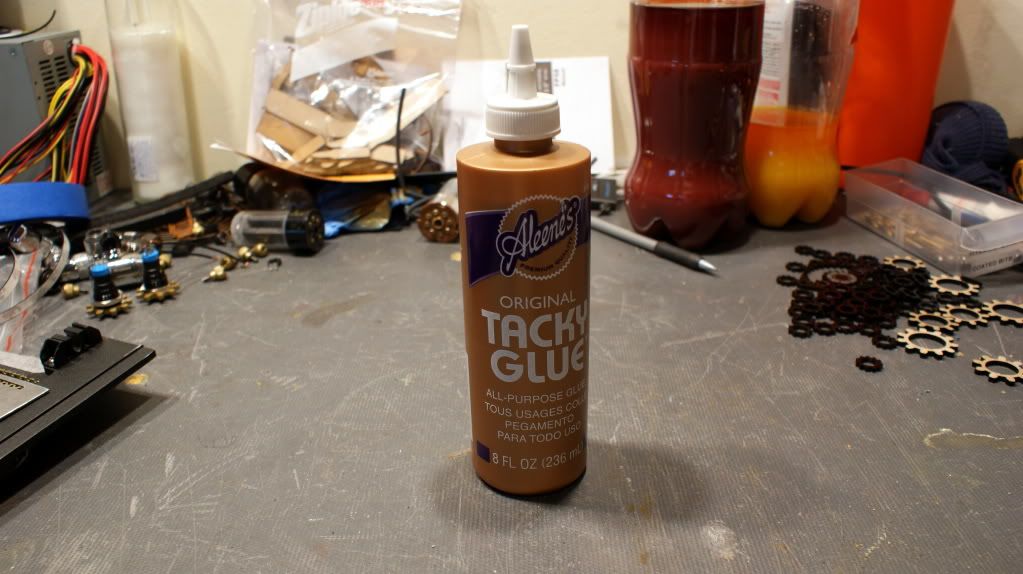 Got my Bitspower Multi-Link adapters in.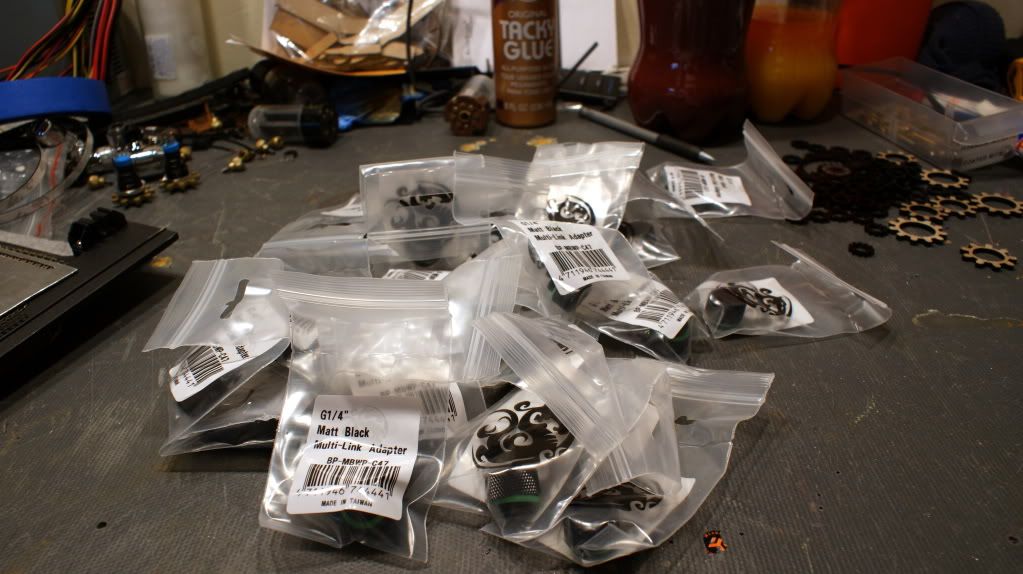 Bit of bad news… FC10 broke. I think it broke when I way trying to push it into the 5.25″ bays. its a tight fit and my finger slipped and hit one of the vacuum tubes. Lamptron is sending me 2 new ones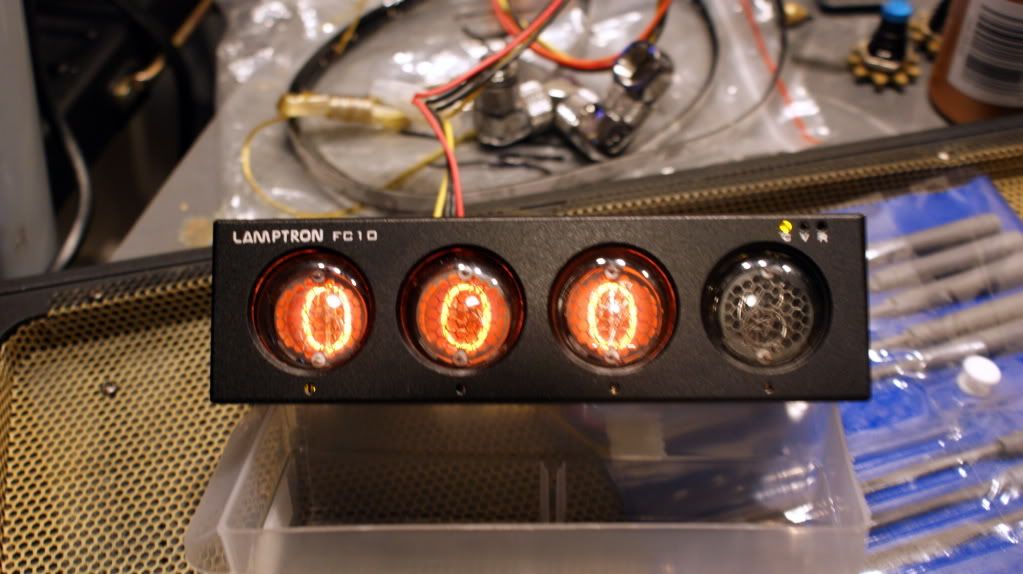 I started the piping. Left pipe is from the pump top outlet to the 240 rad. Right pipe is from the 240 rad to the 480 rad.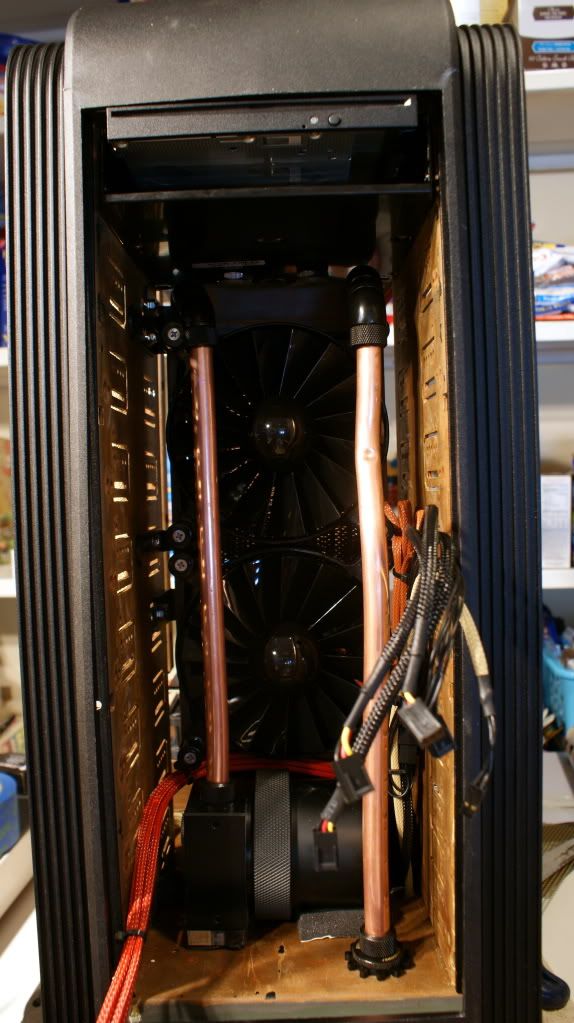 Right side has a small dent. I may replace this pipe but you can't see it with the front panel on.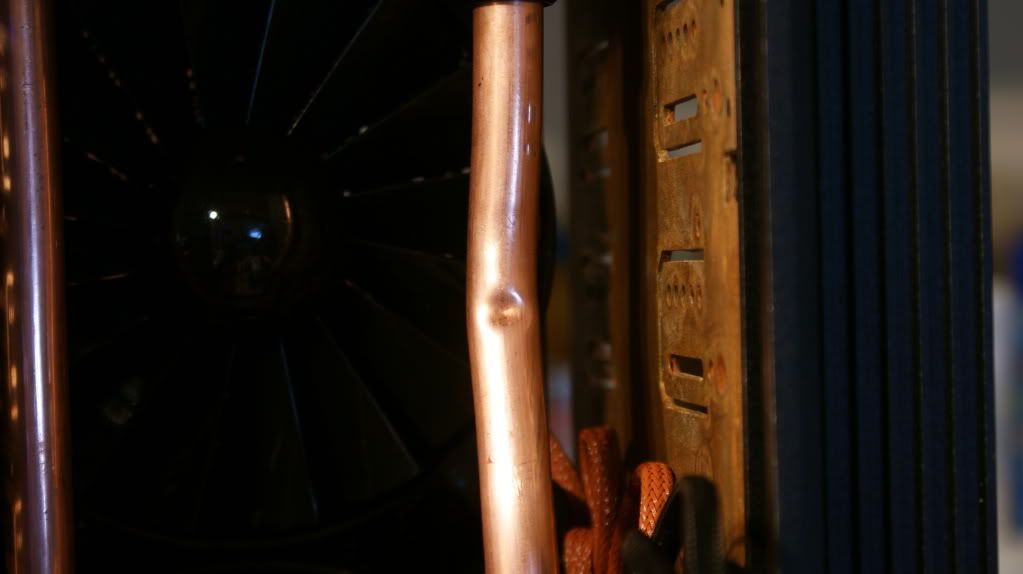 First connection on the mobo.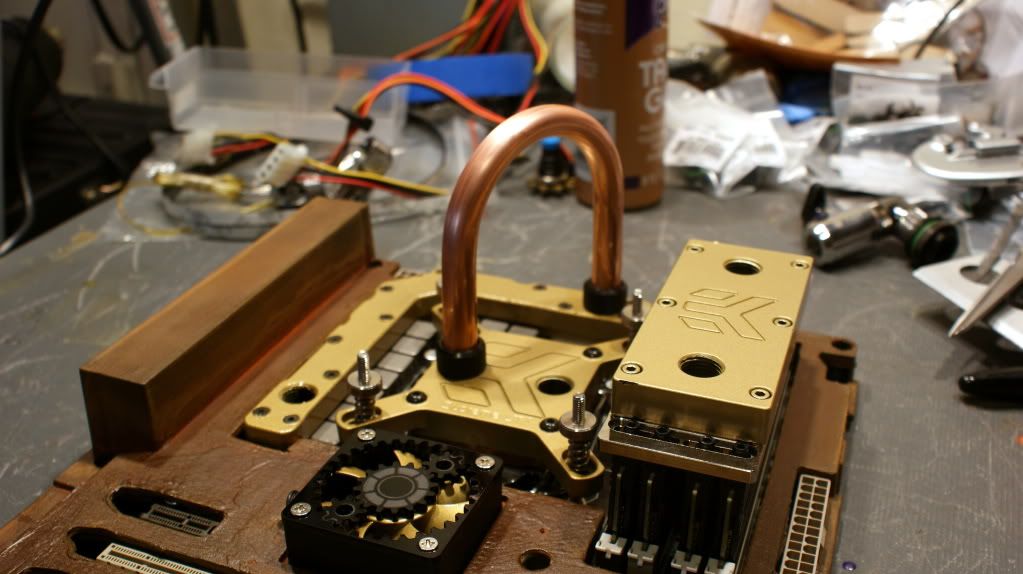 2nd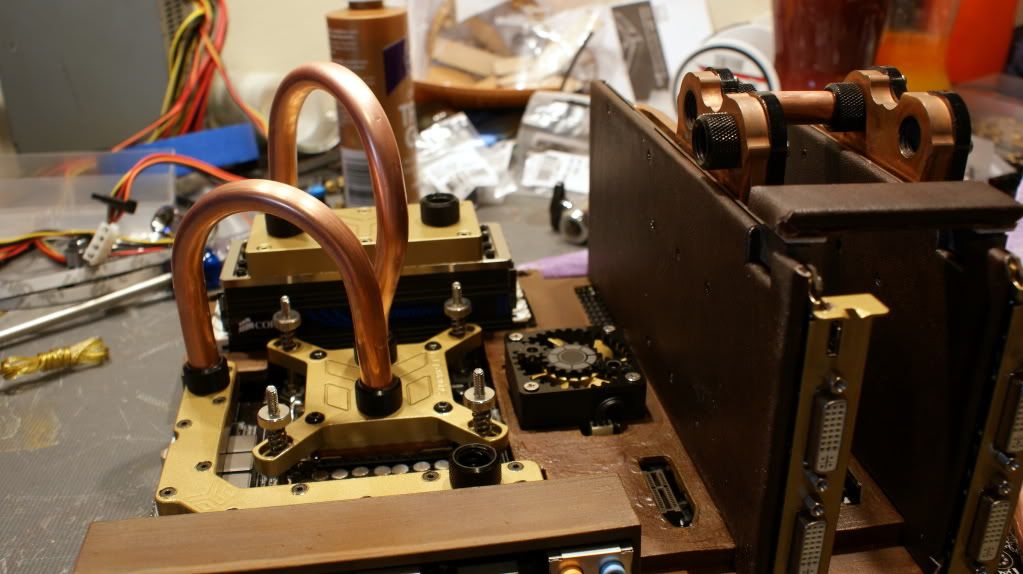 3rd & 4th
Inside the case with the 5th tube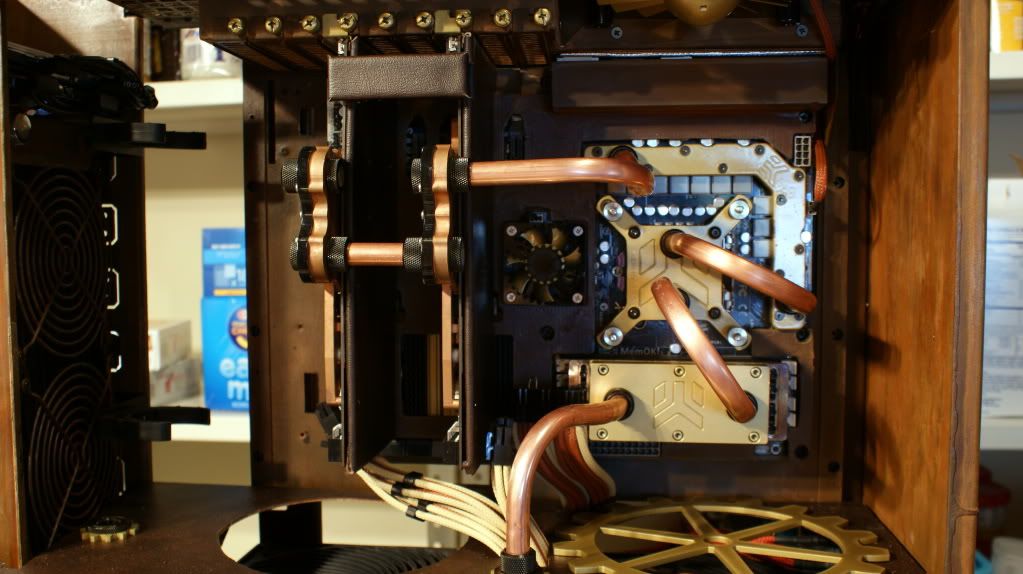 Last tube from the GPU to the res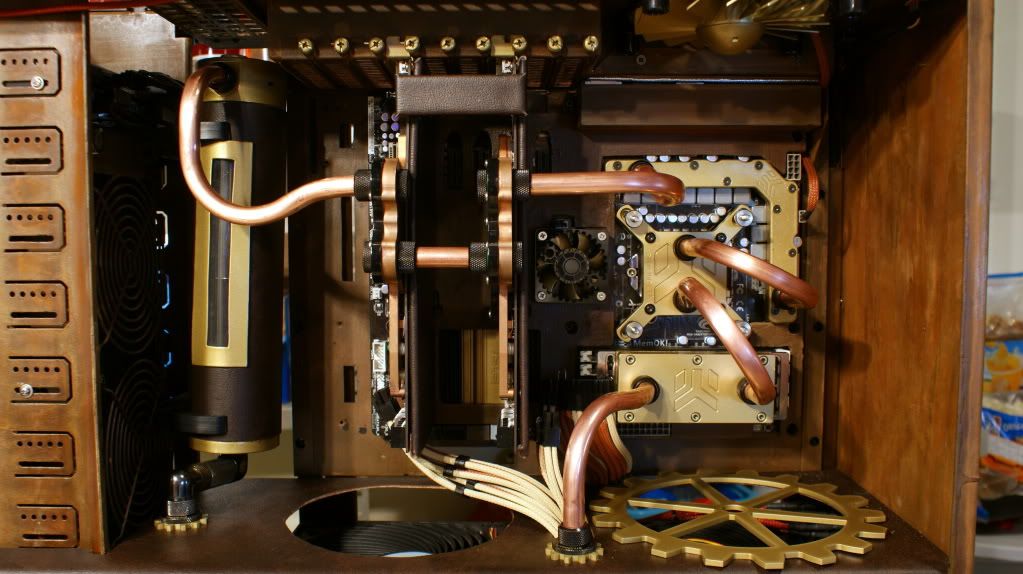 More fittings came in!
Here is the grill for the 50 mm fan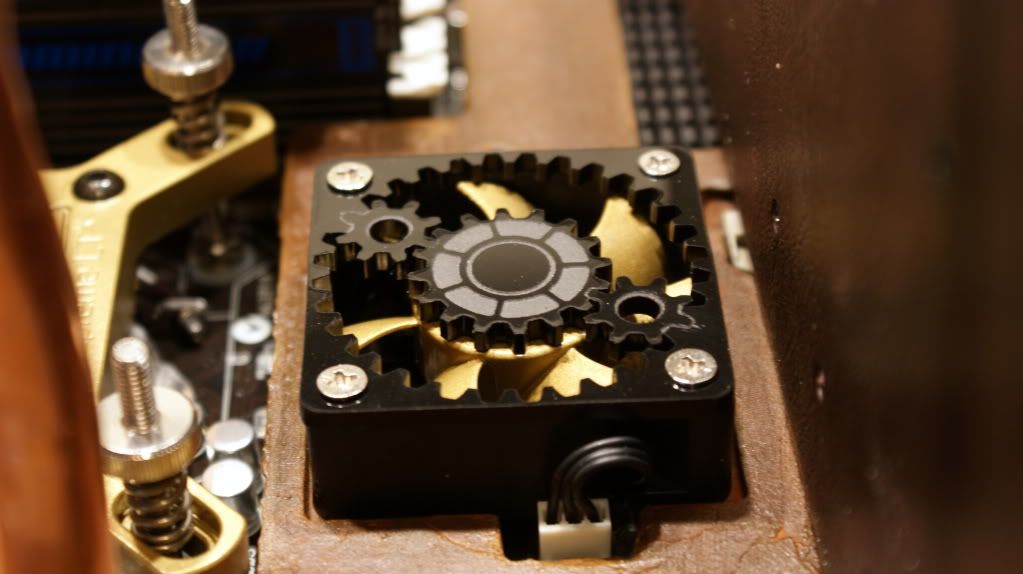 Drain port. there is a T line between the 360 and 480 radiator.
LEDs on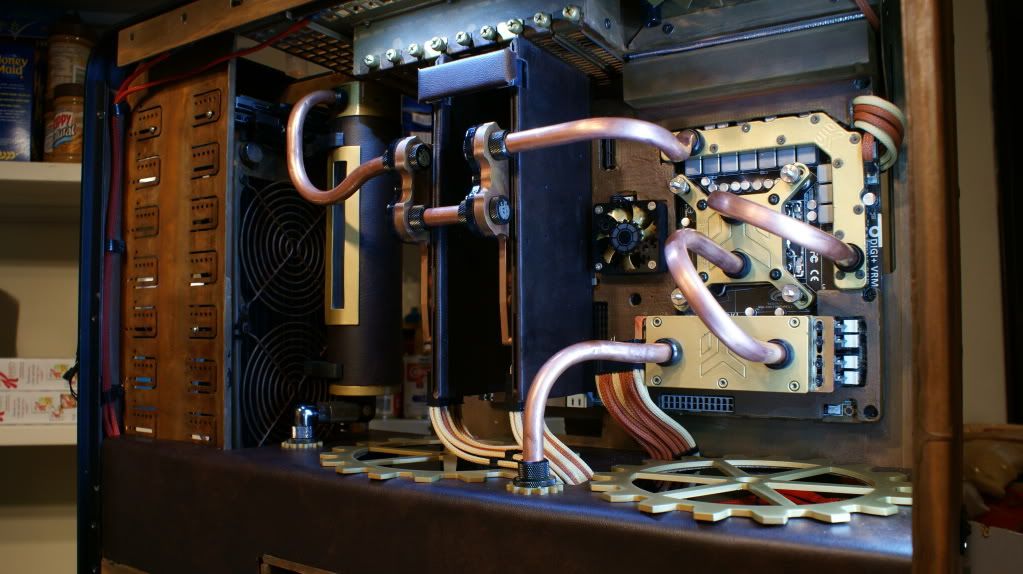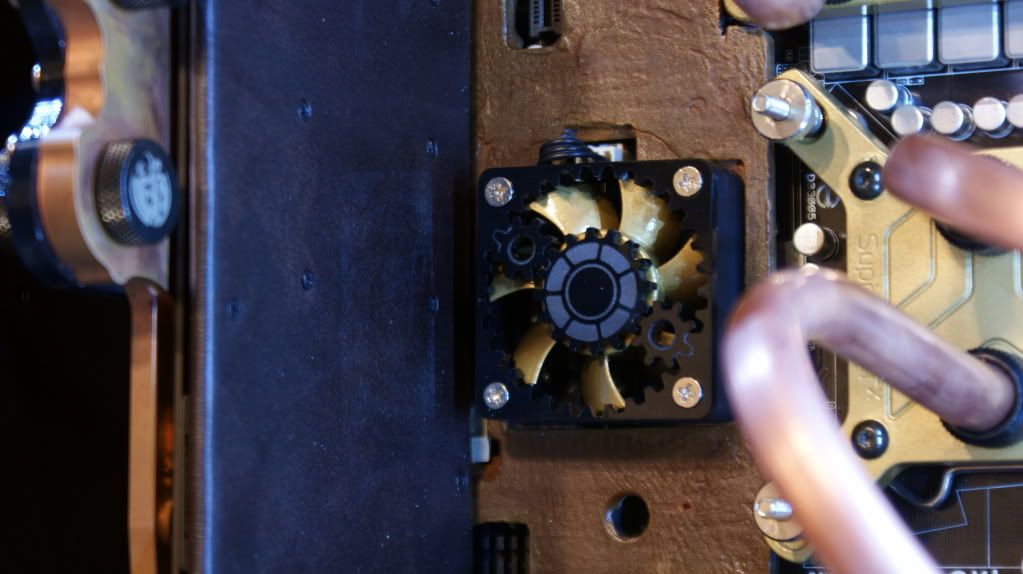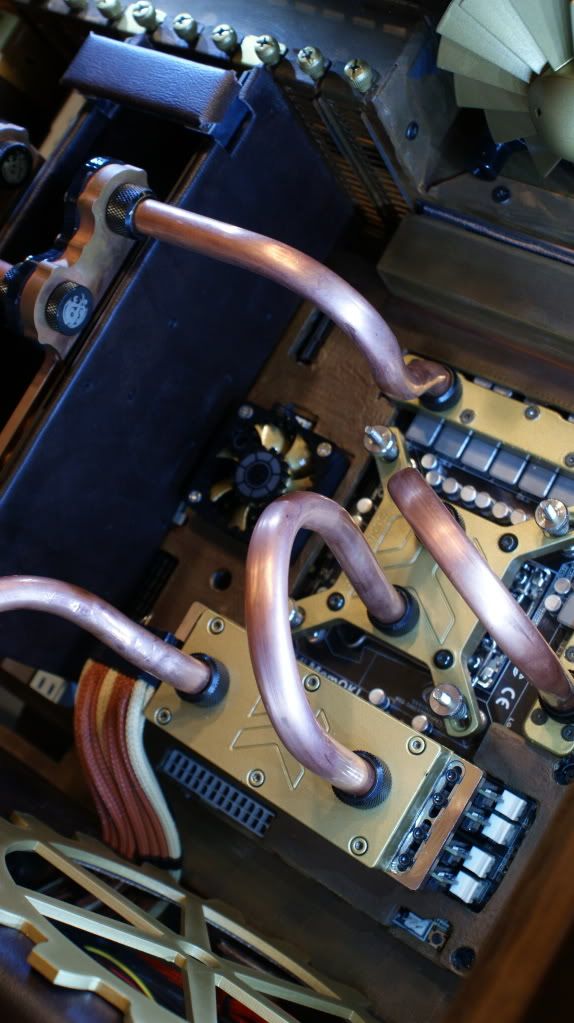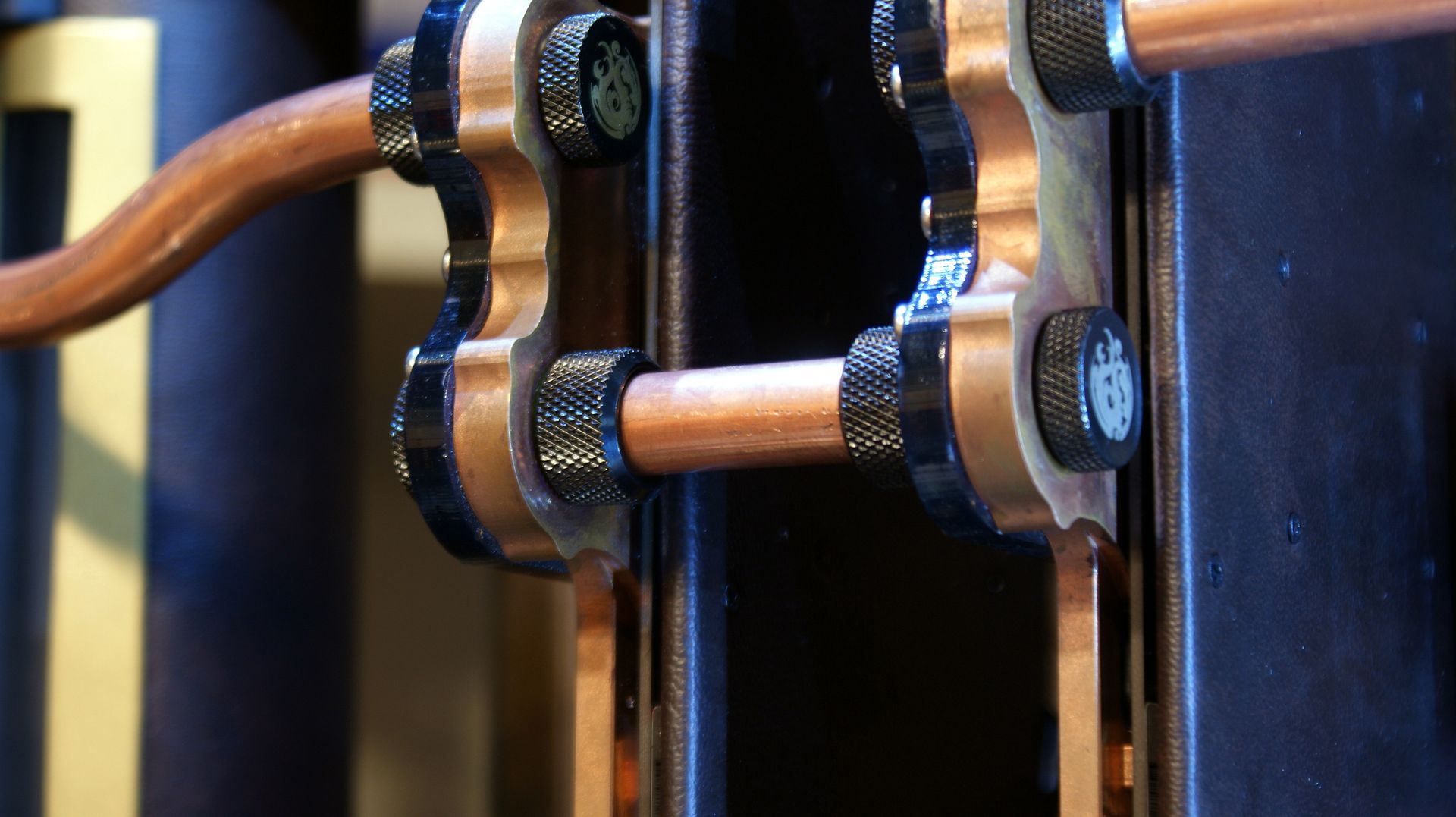 Now for the front panel. I used JB Weld to hold it in place.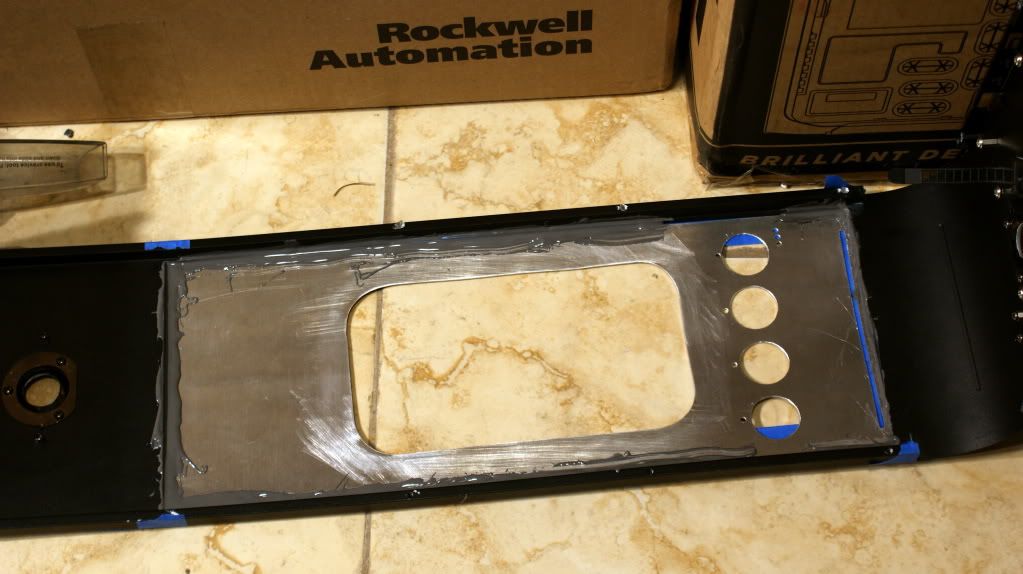 BAH! A gap…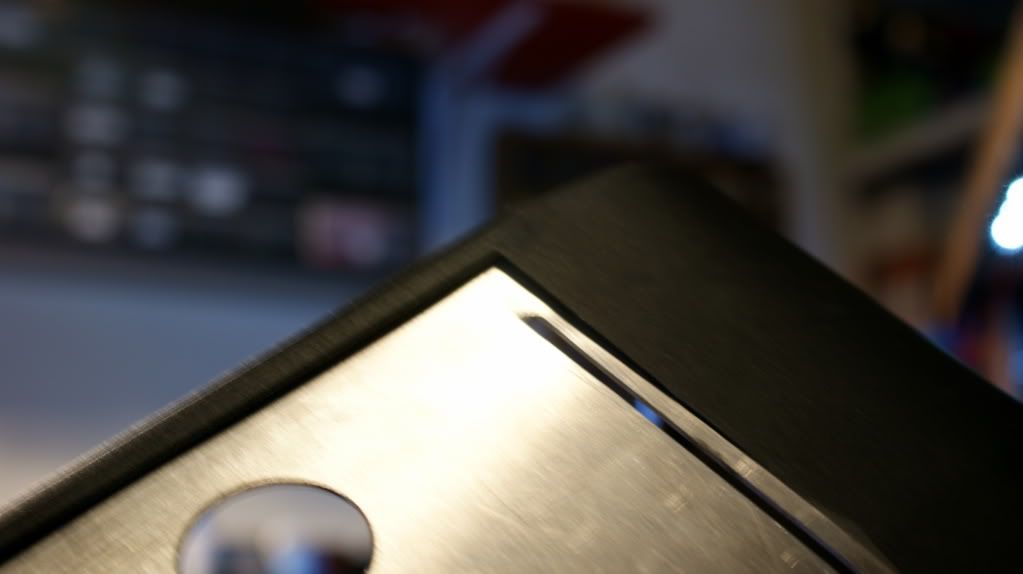 Add more JB Weld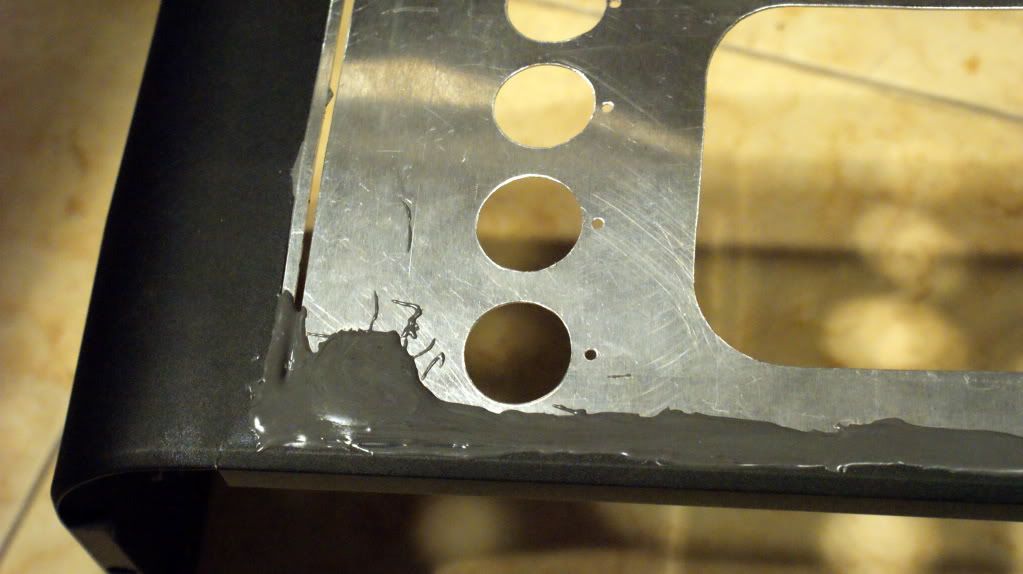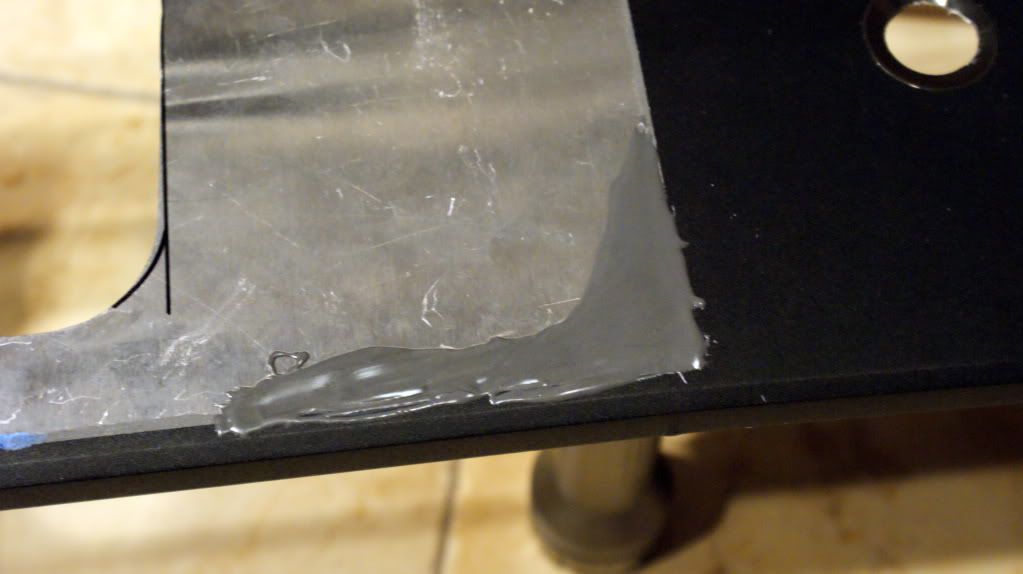 And then sand the hell out of it.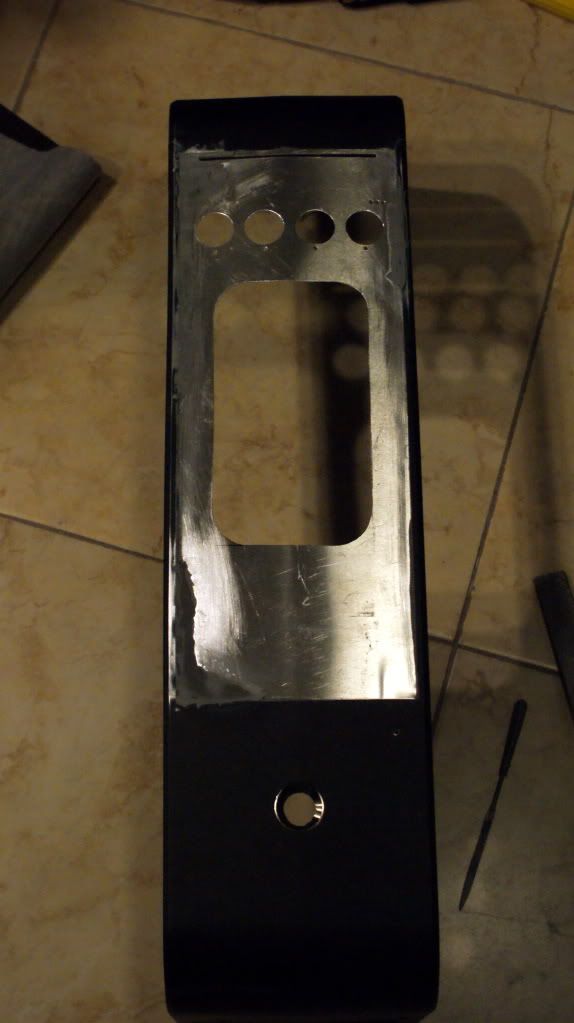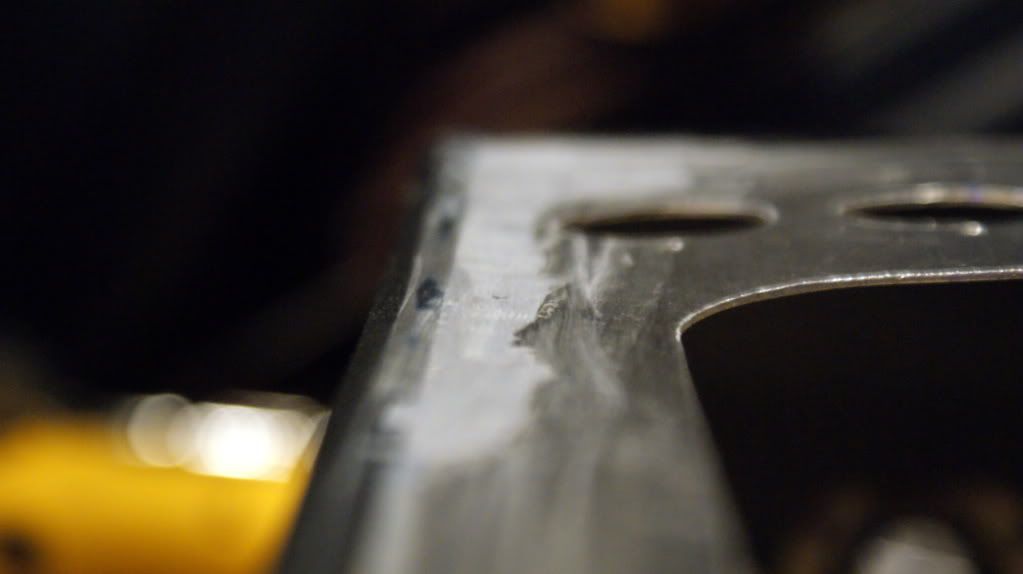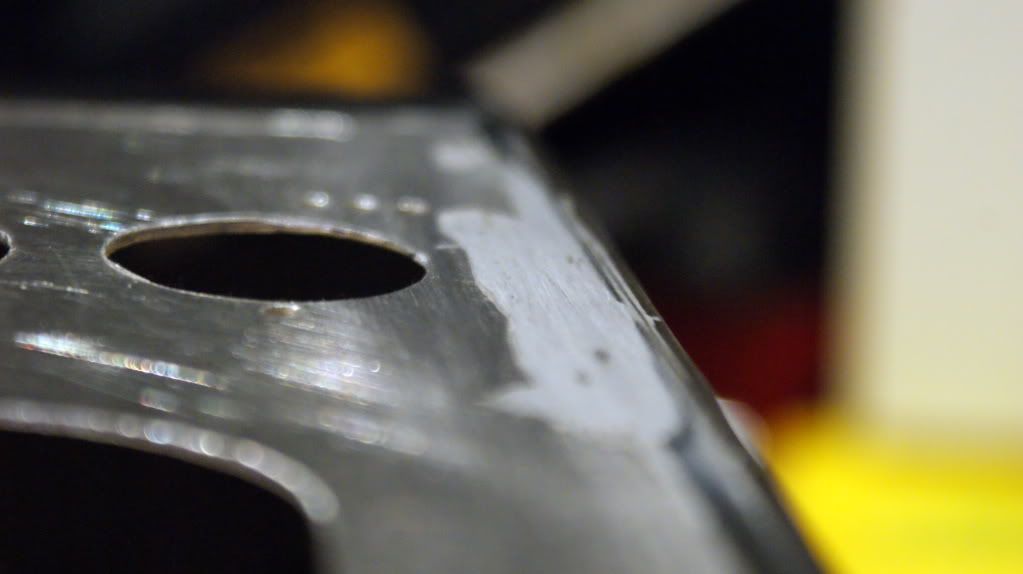 Now that that is done I need to add the leather and grill. I like it!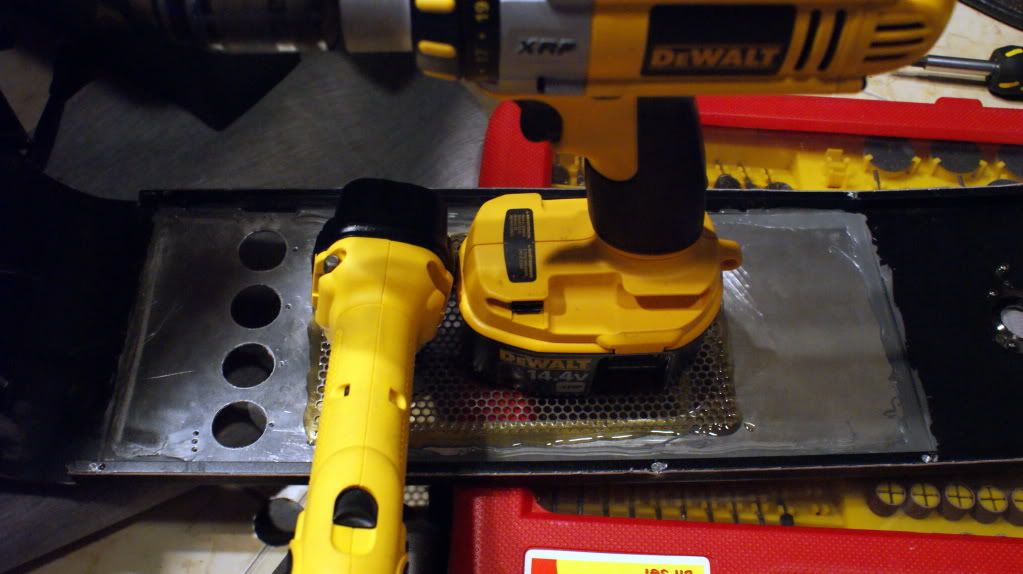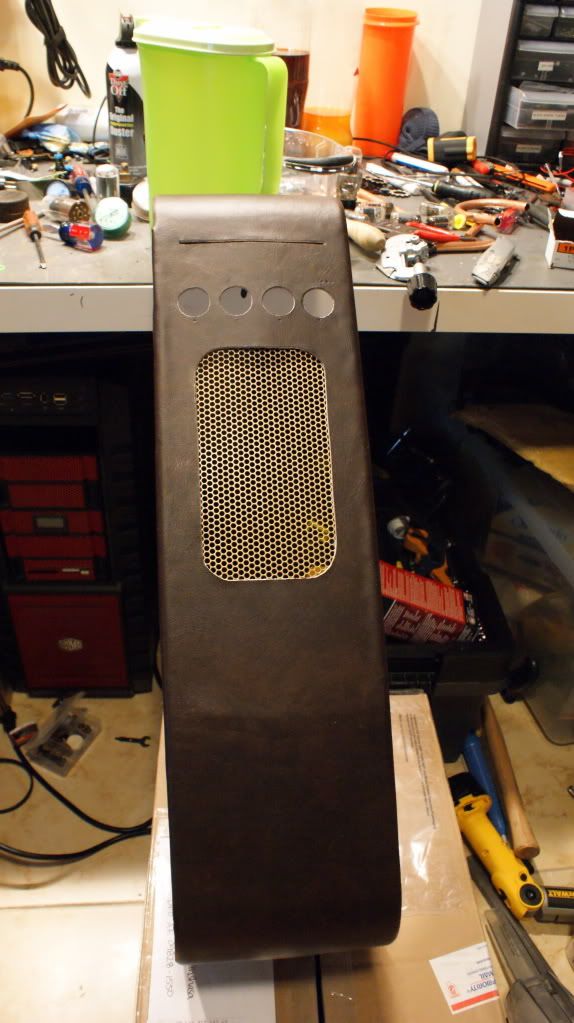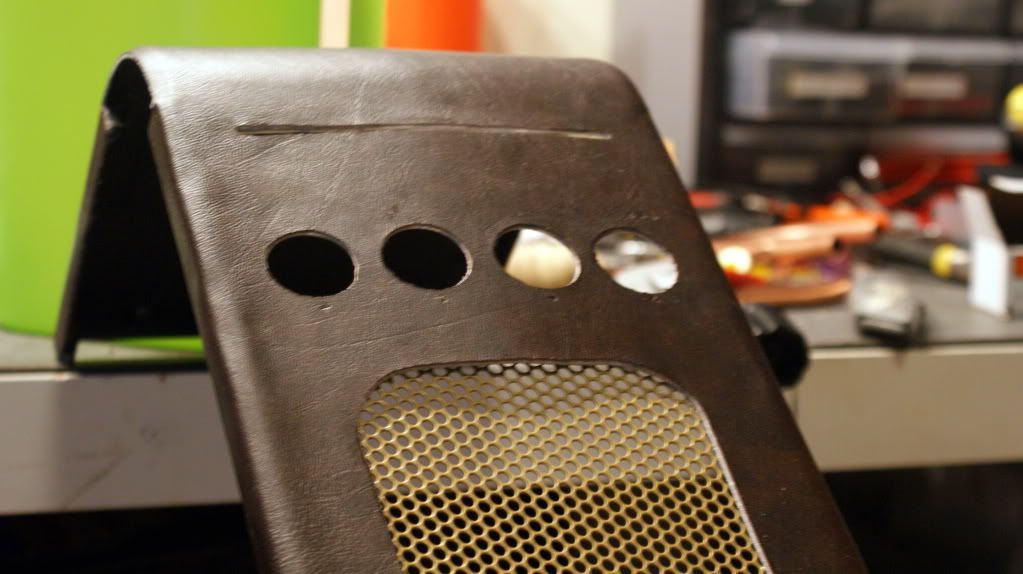 I picked up some old gauges. Not sure if I am even going to use them but they were $10…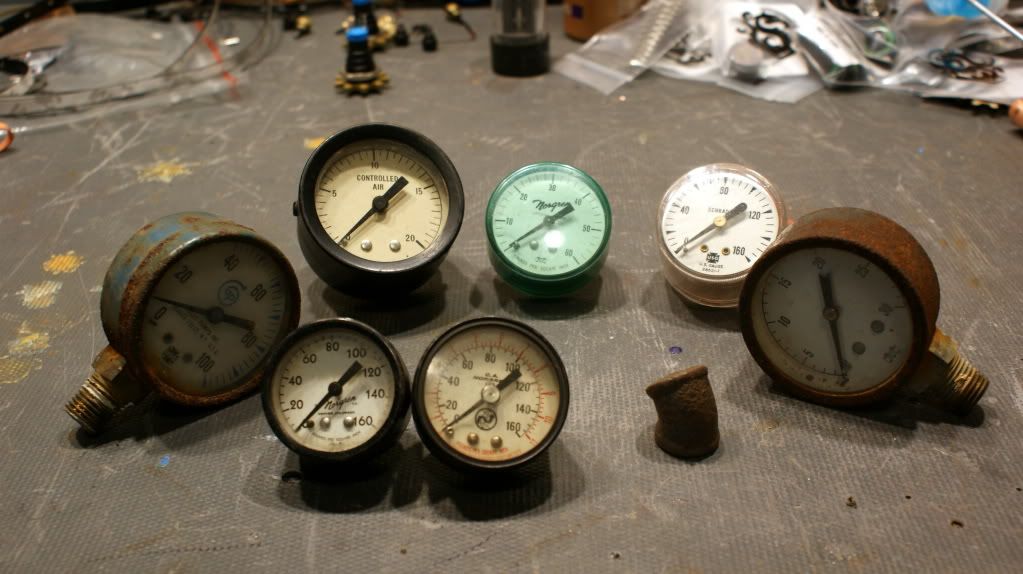 Testing…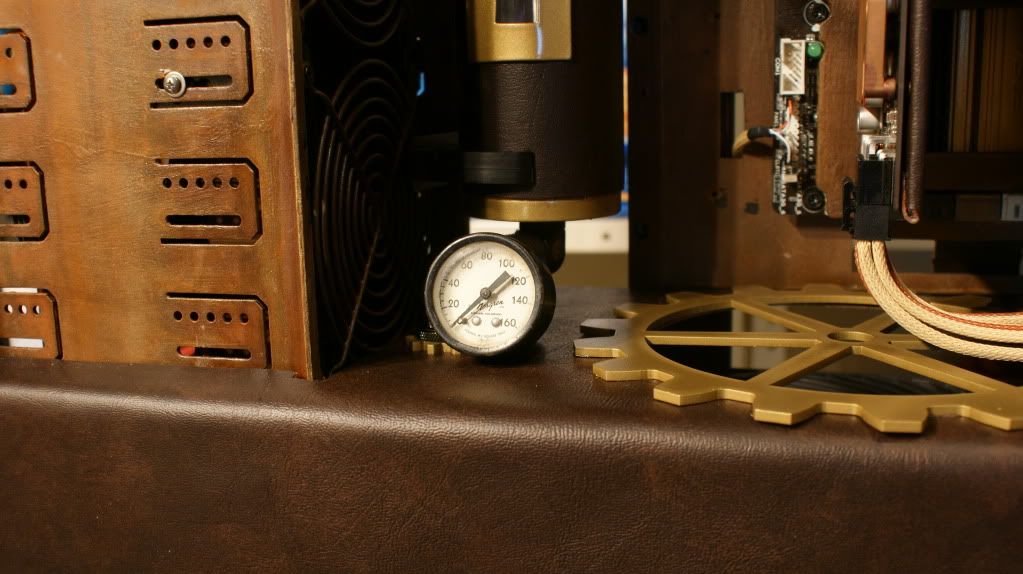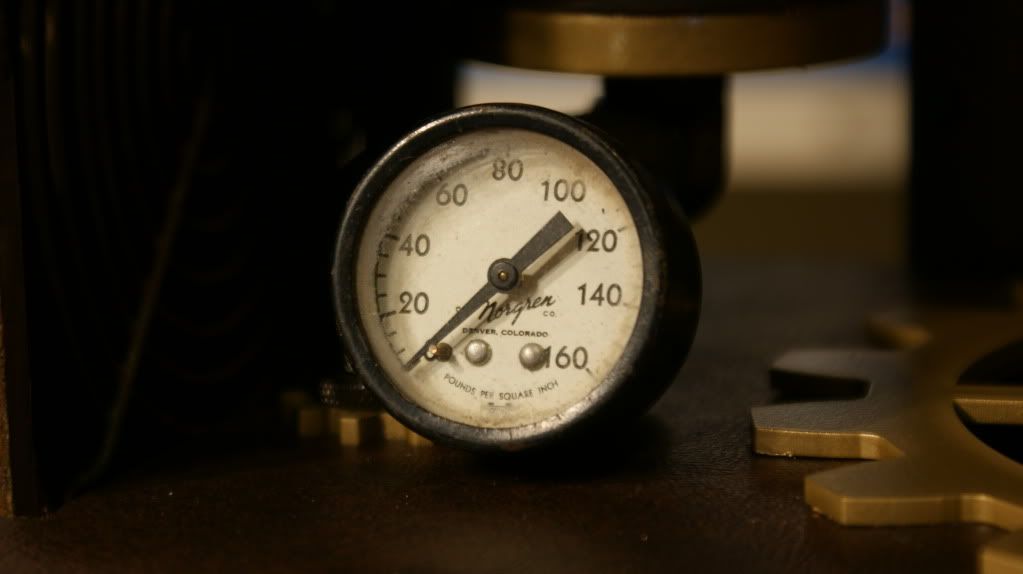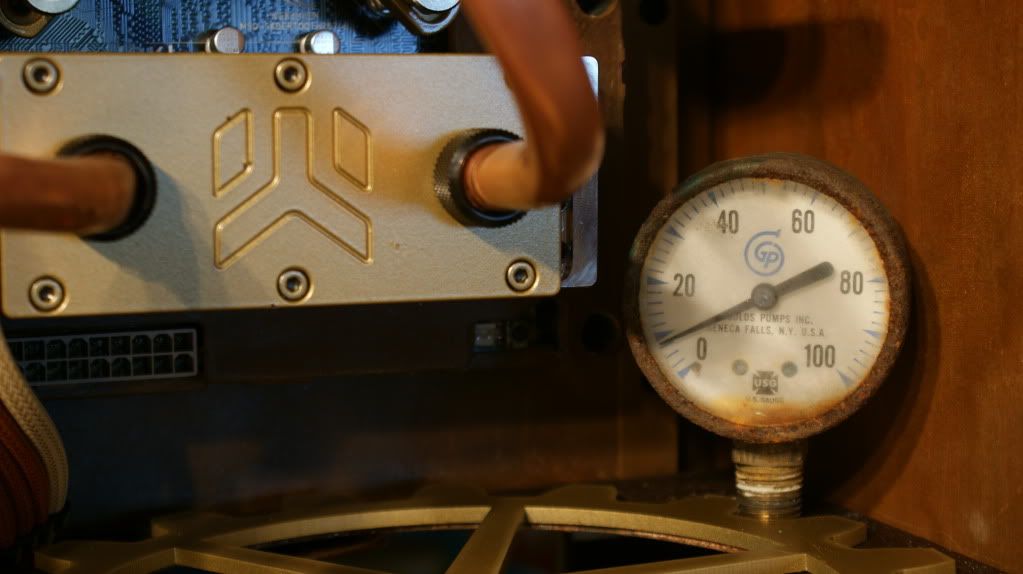 Add some tubes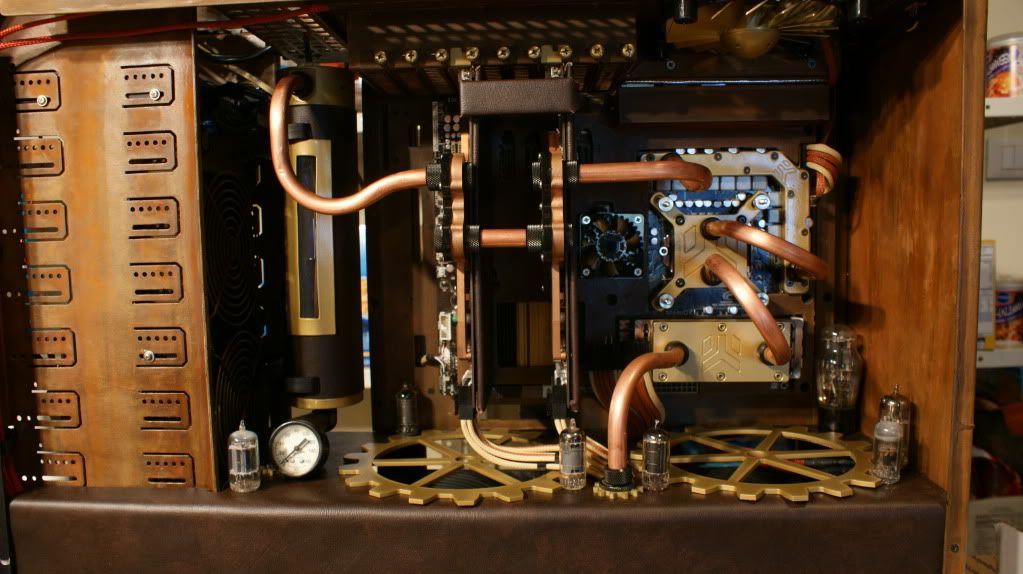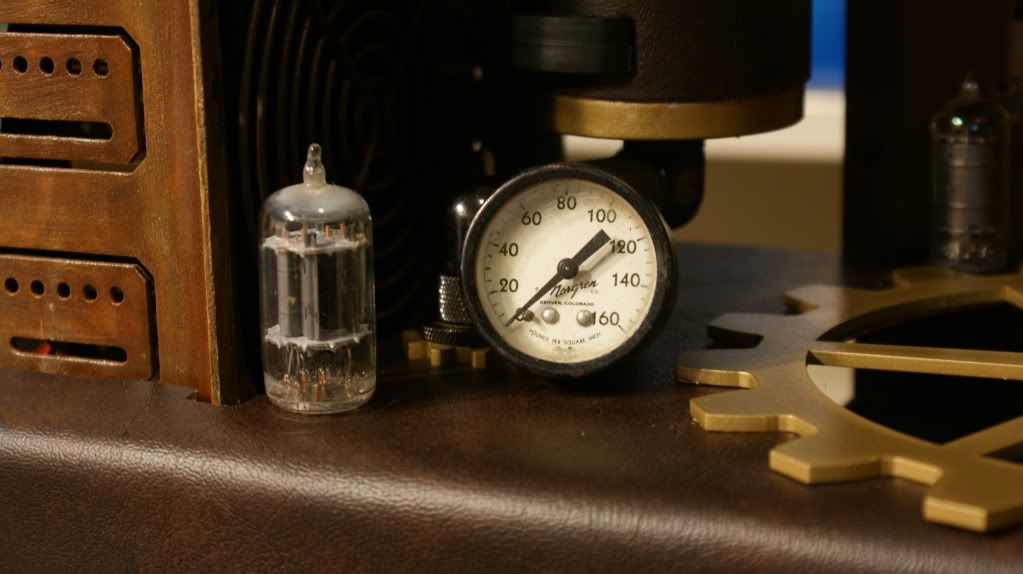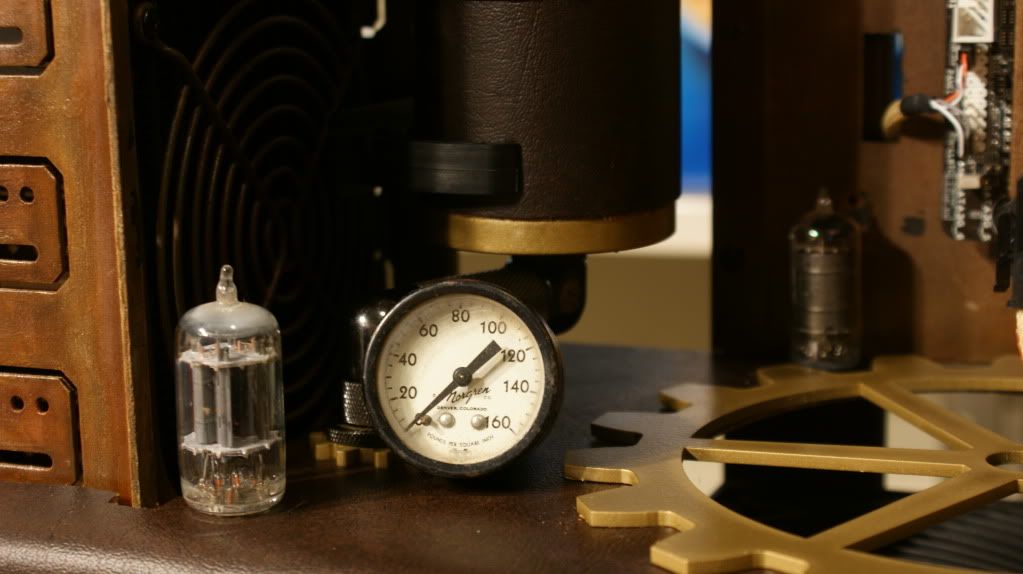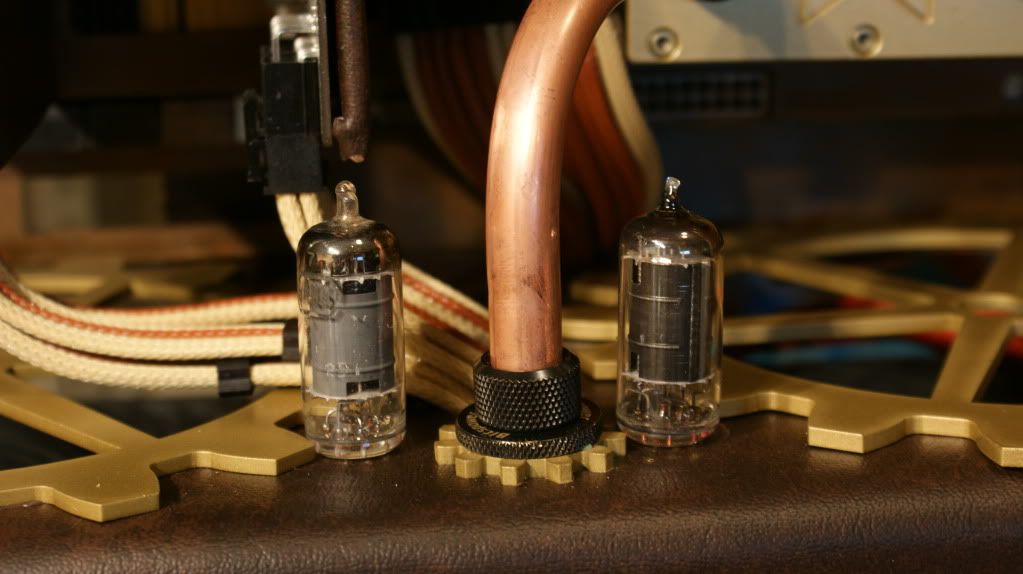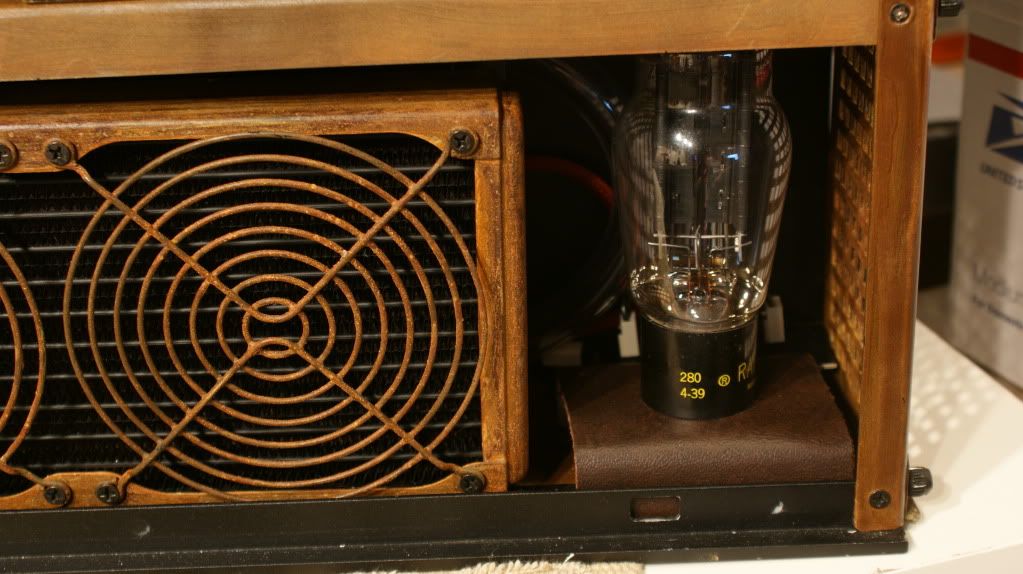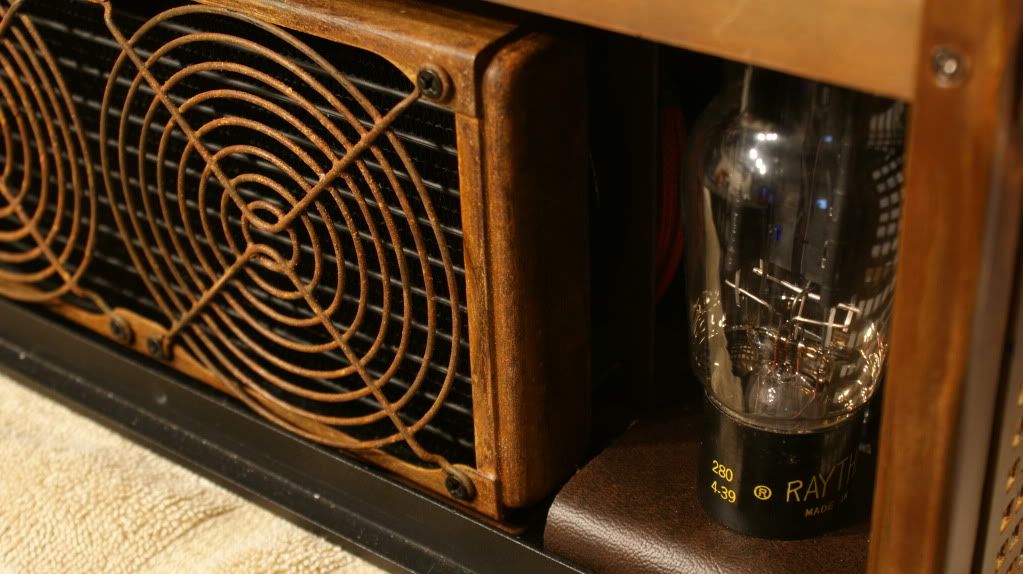 I threw a blue LED in the res to see what it would look like.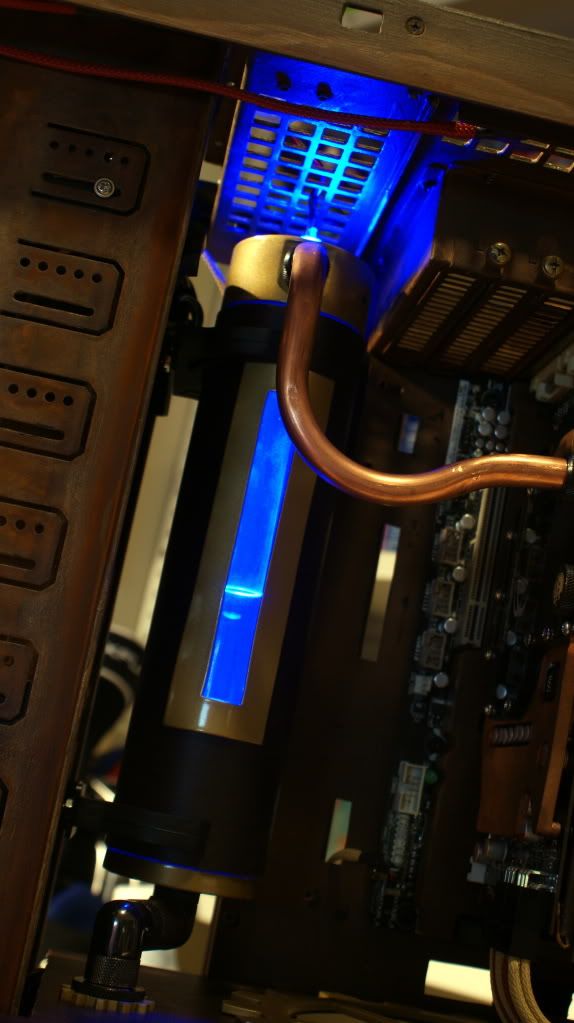 Underexposed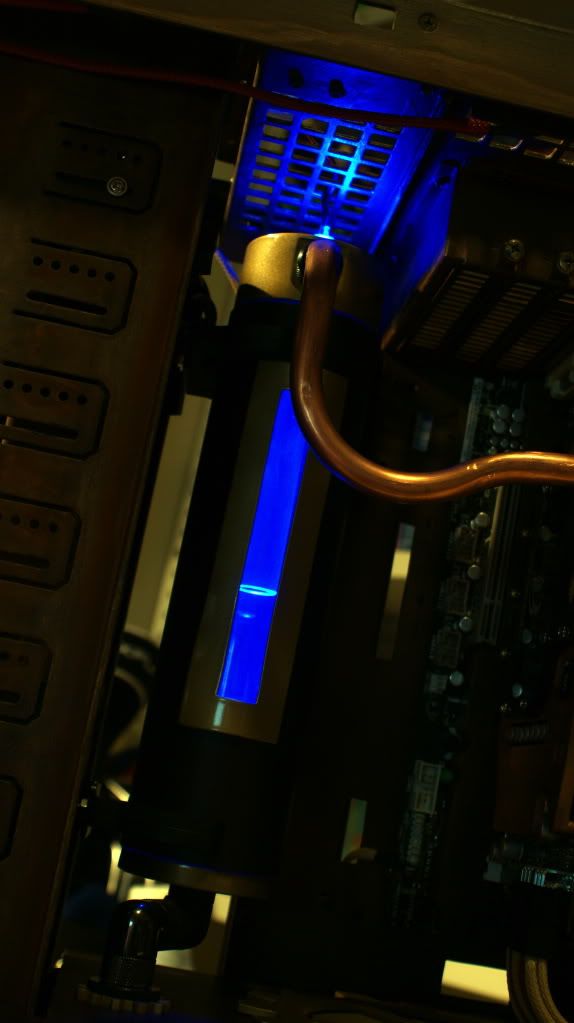 No idea how to hide these cables from the front I/O ports…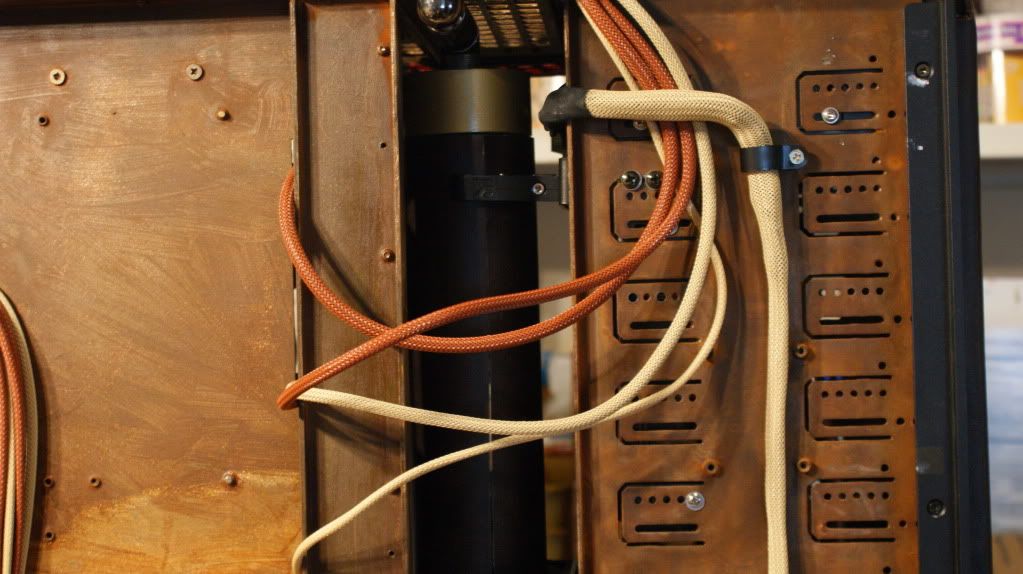 My fill port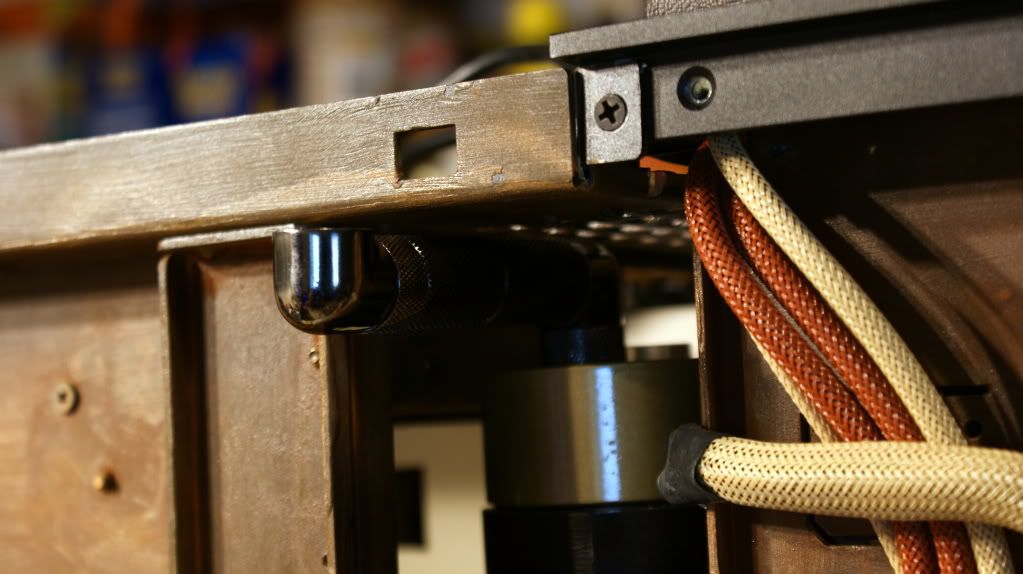 And finally I flushed all the blocks to make sure no crud was in there.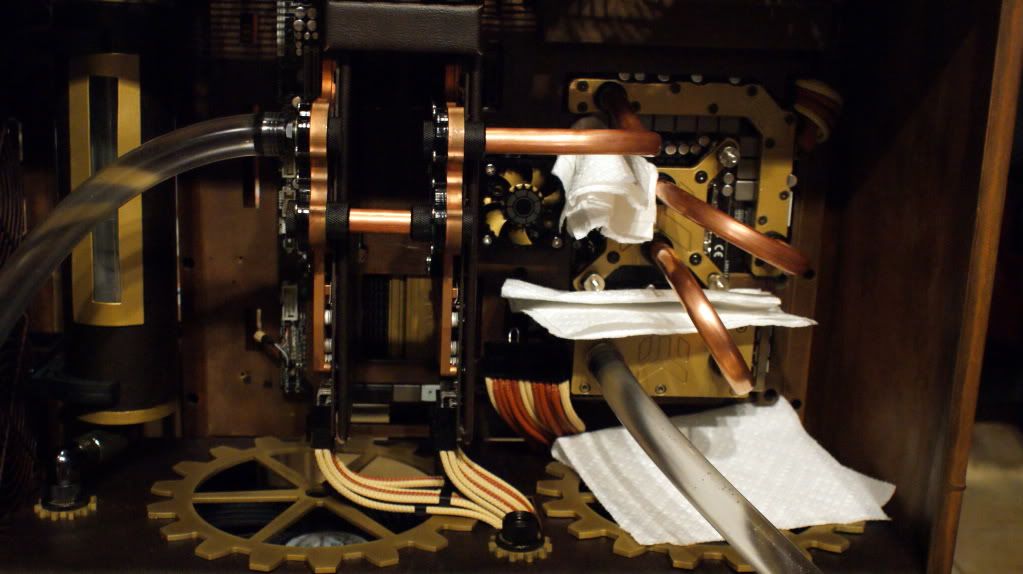 More to come soon. I got my LEDs in today so I'm going to start working on that ASAP.
Cheers till next time,
Fuga