Front Panel and Gears
Things have been pretty busy for me so sorry for the delayed update. I try to do at least one update a week but sometimes that doesn't happen. Lately, Photobucket won't let me upload from home. Probably because of my shotty internet. Oh well, On with the modding!
I got a few things in the mail.
Gorilla Glue (This actually didn't work so I picked up a different kind)
You all wanted it so here it is. Copper tubing and a bender.
Another bender which I need to mod to accept the 12mm tubing and a cutter. The cutter is for hard tubing so I have to be careful when cutting the copper.
Modders Mesh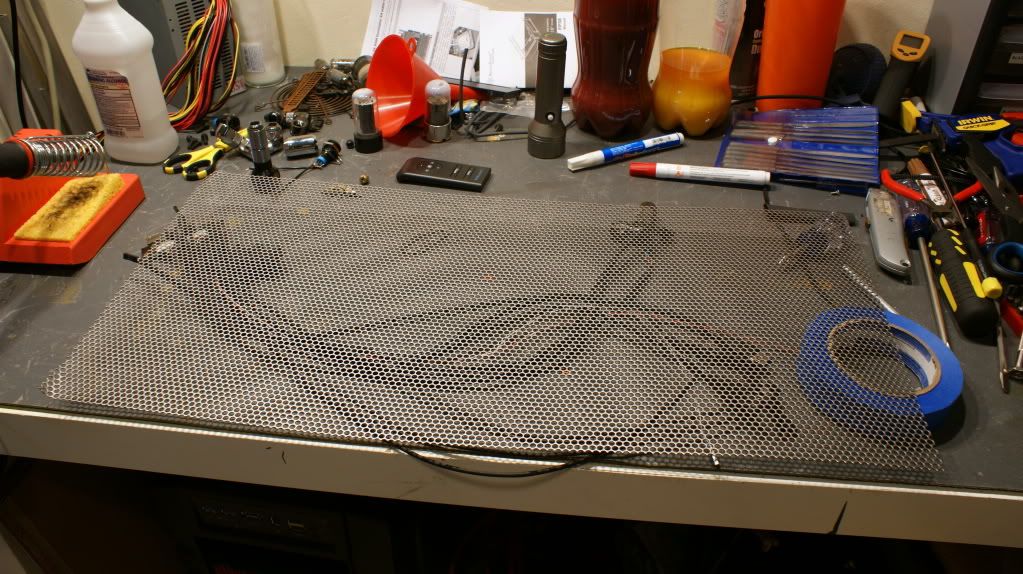 LEDs and LED strip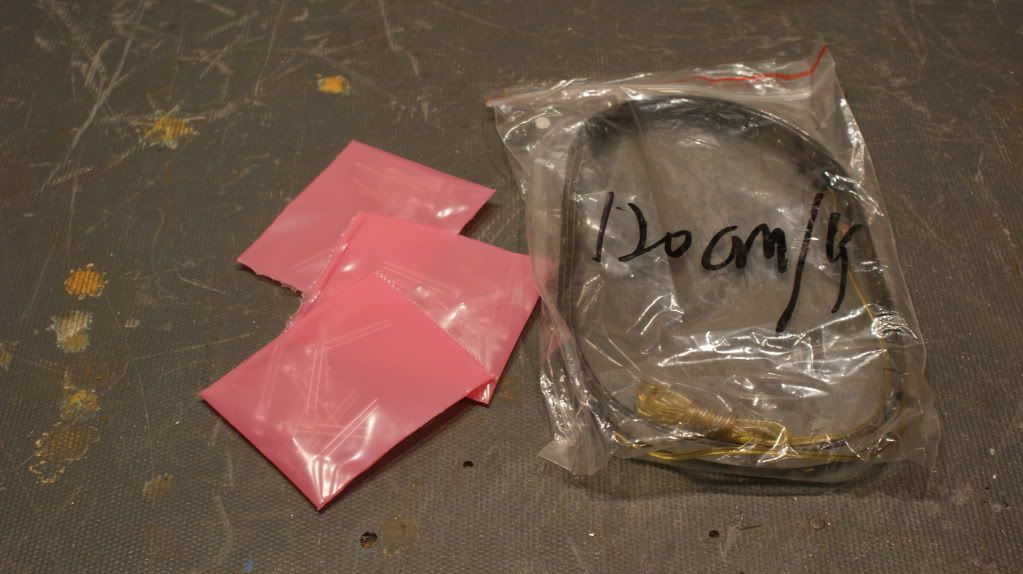 Acrylic order from Thomas at White Light Laser. He threw in tons of extra gears and stuff at no extra cost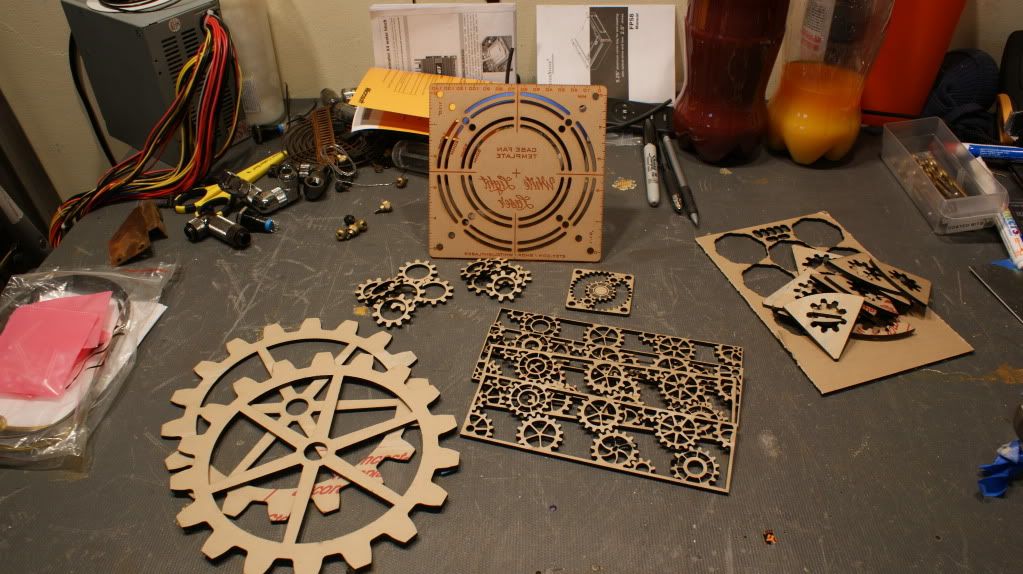 Maybe for a future military mod?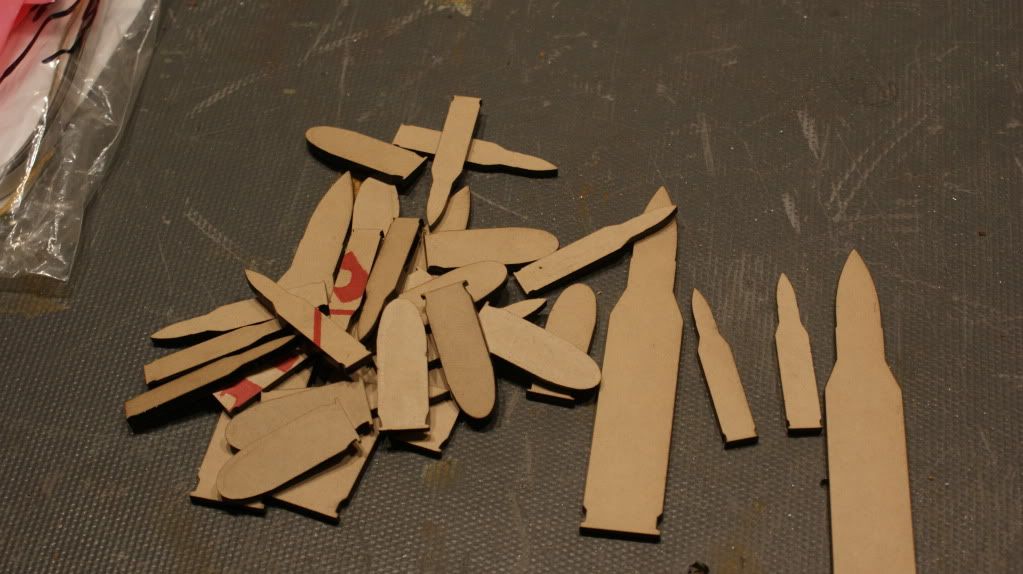 These grills are for the vets on the doors. I painted them gold.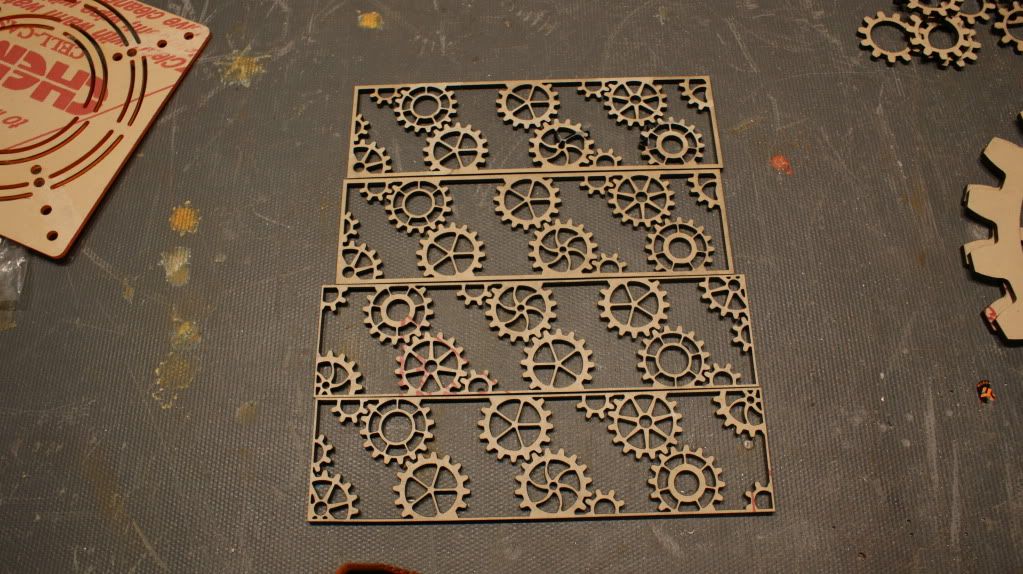 And glued them on. Pics later once they are dry.
I got my dual channel EK-RAM Dominator block so I painted it gold.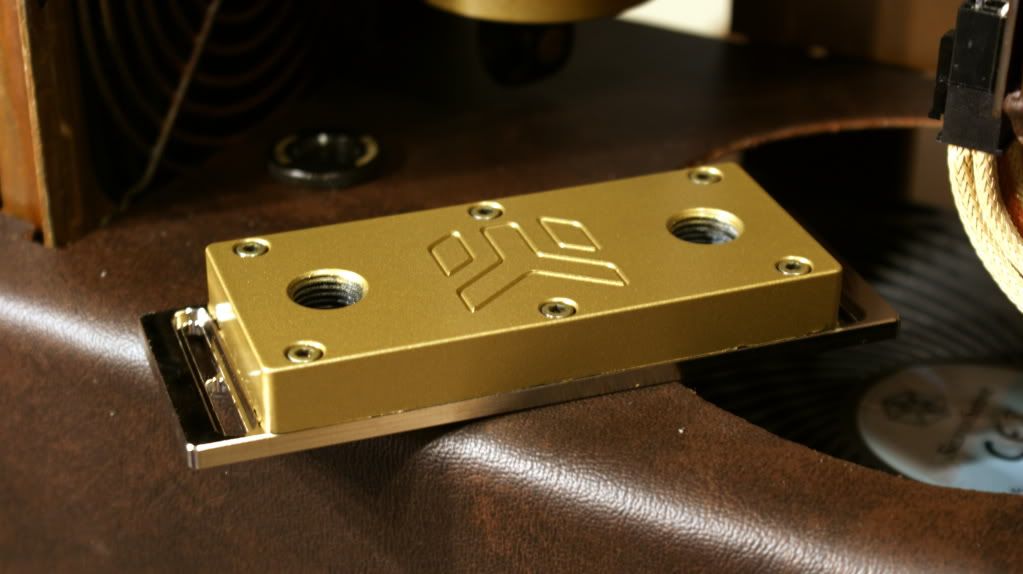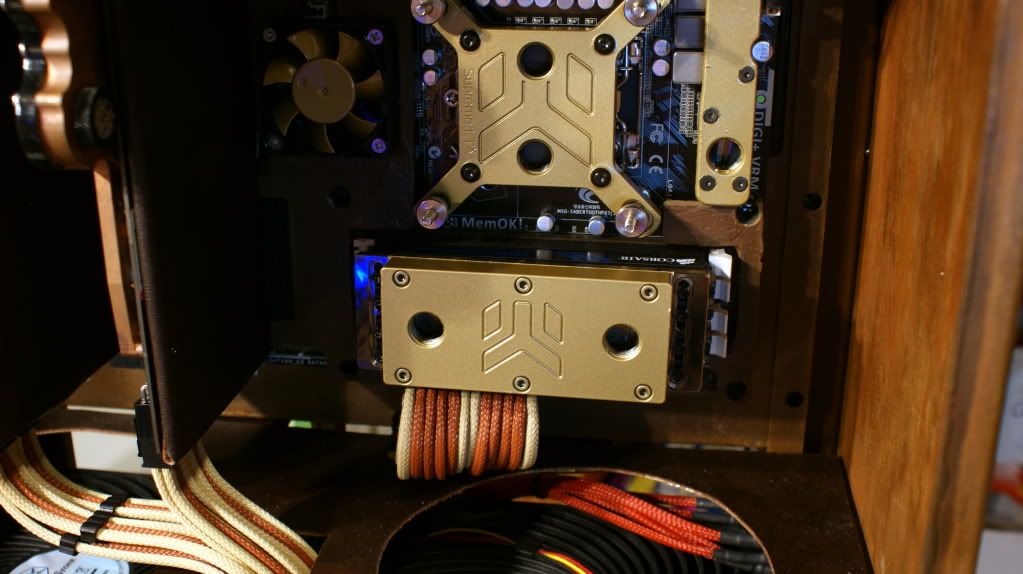 Random side panel shot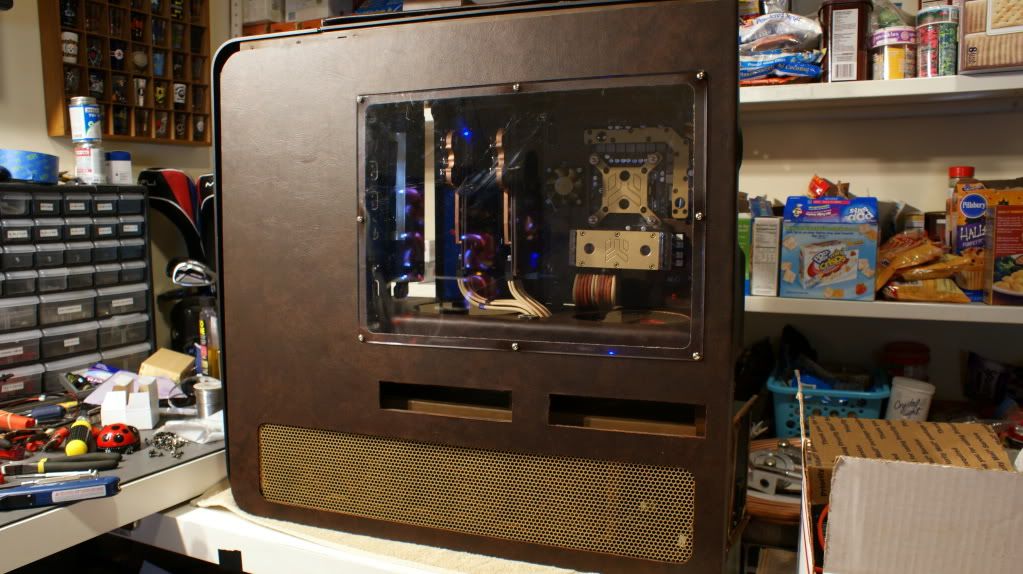 Added some foam under the pumps.
Got the FC10 installed and the DVD drive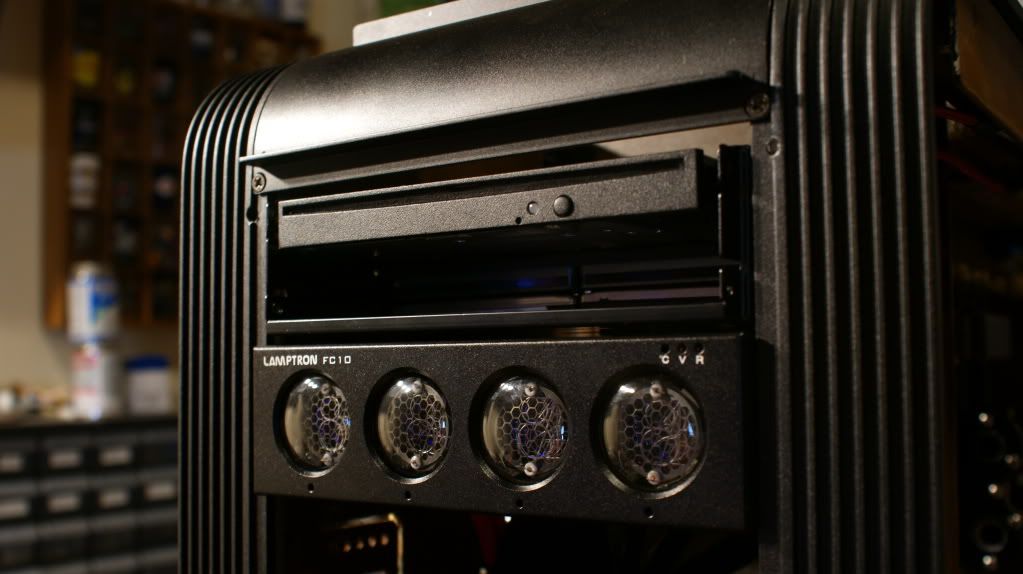 I then made my own power cables for the DVD drive and 4x HDD/SSDs. Sleeved it and make it look as pretty as I could.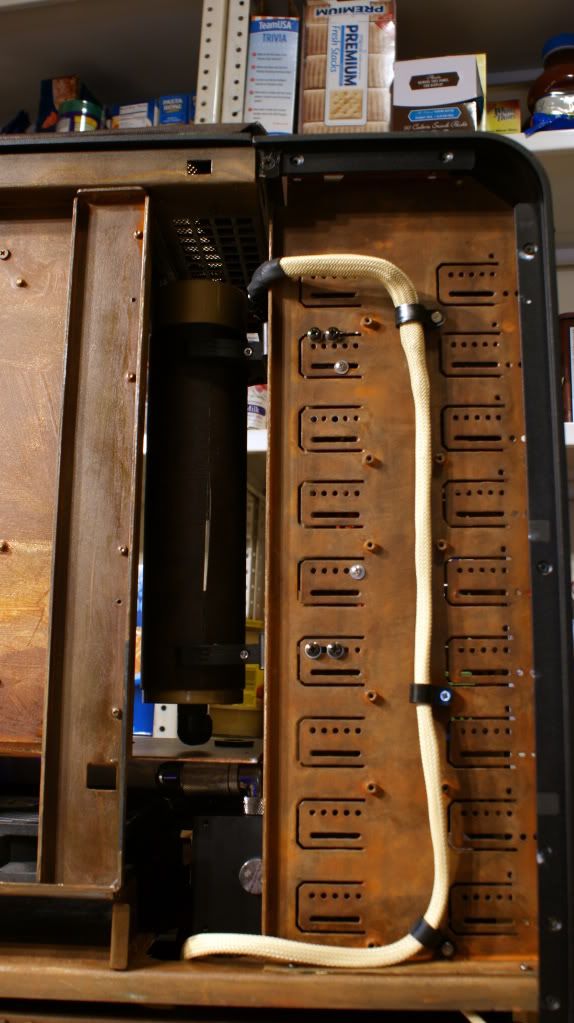 I need to cut some holes in the mobo tray for all the cables. I'm still filing but here are the marks.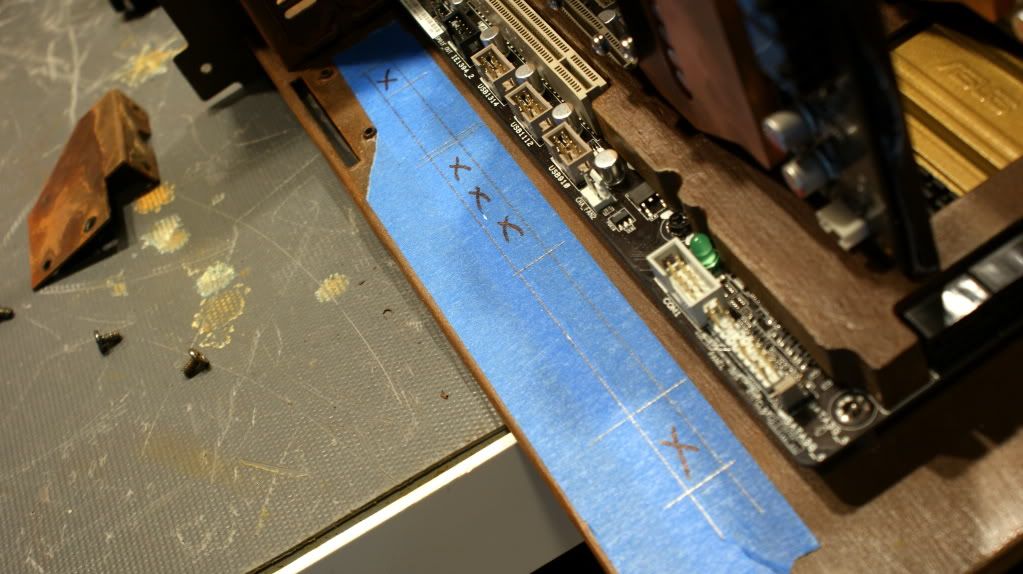 Now to make the custom front panel.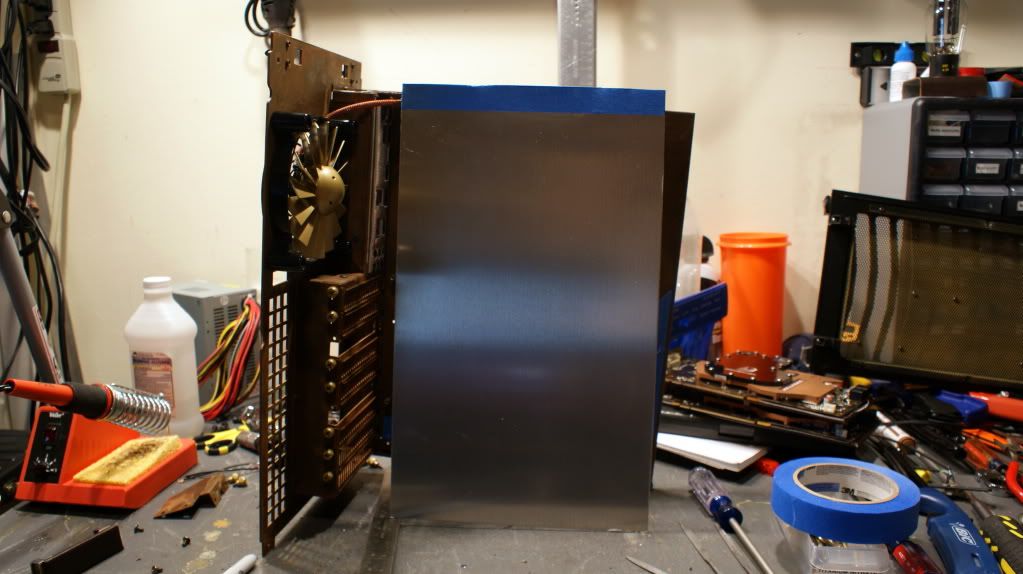 All cut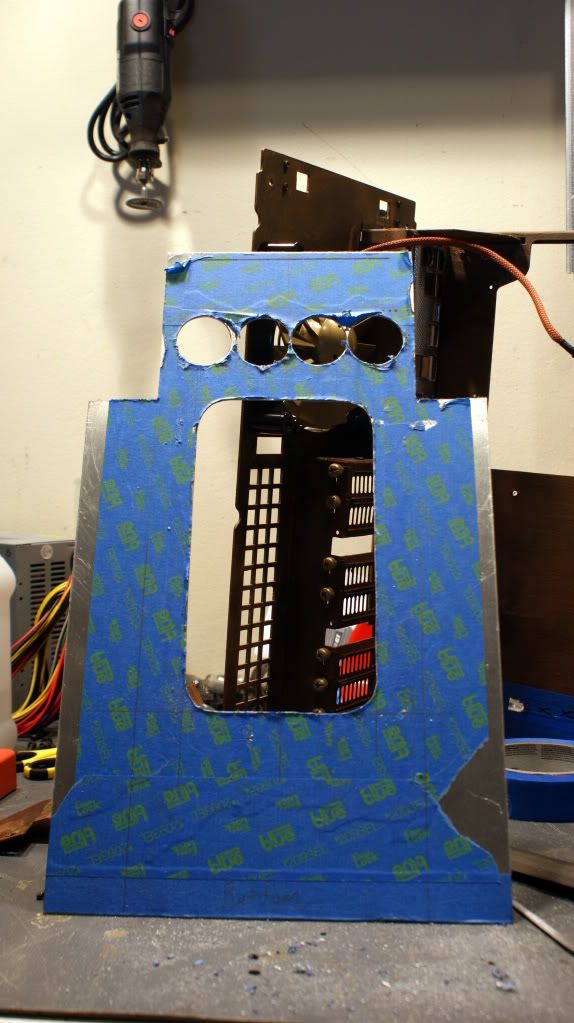 Epic fail. I used too big of a hole saw…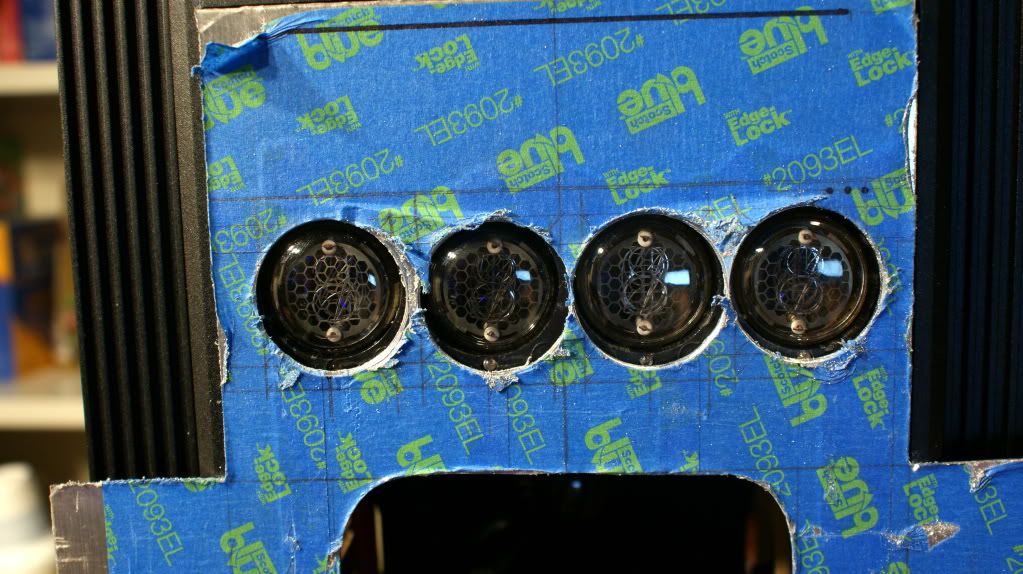 Remade!
Perfect fit.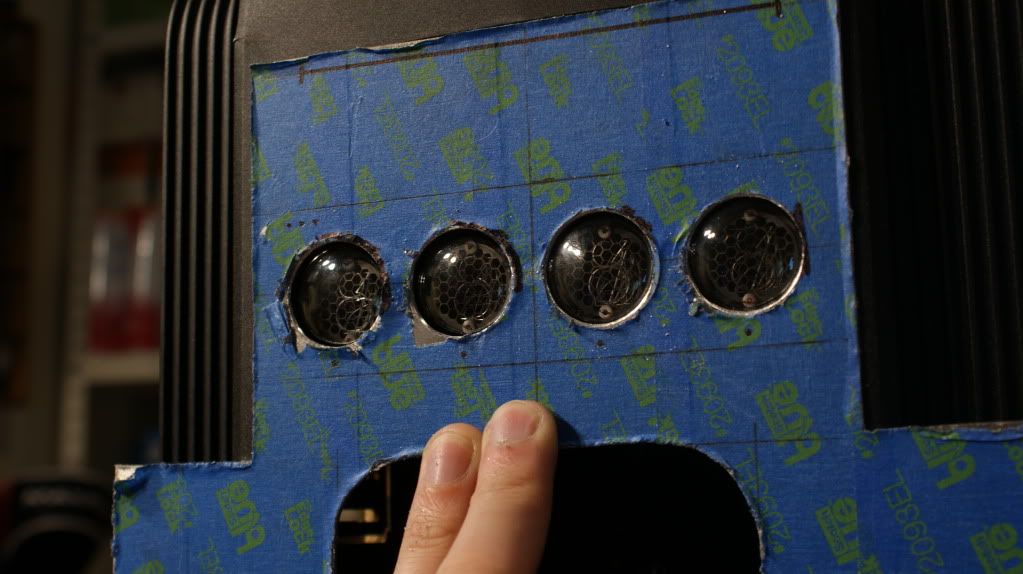 Trimmed off the wings. I was going to fold them in but it would have been more work.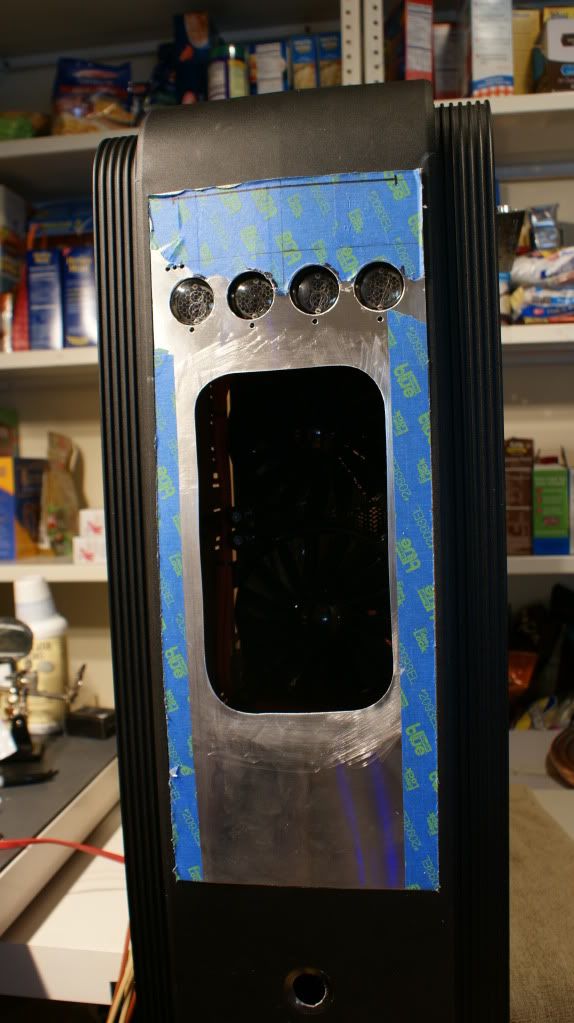 The big hole in the middle will be covered with gold mesh just like the side panels. The entire front panel will be coverd by leather to match the doors.
The big hole looks a bit crooked… After getting out the square, it is. I'll be cutting/filing that soon.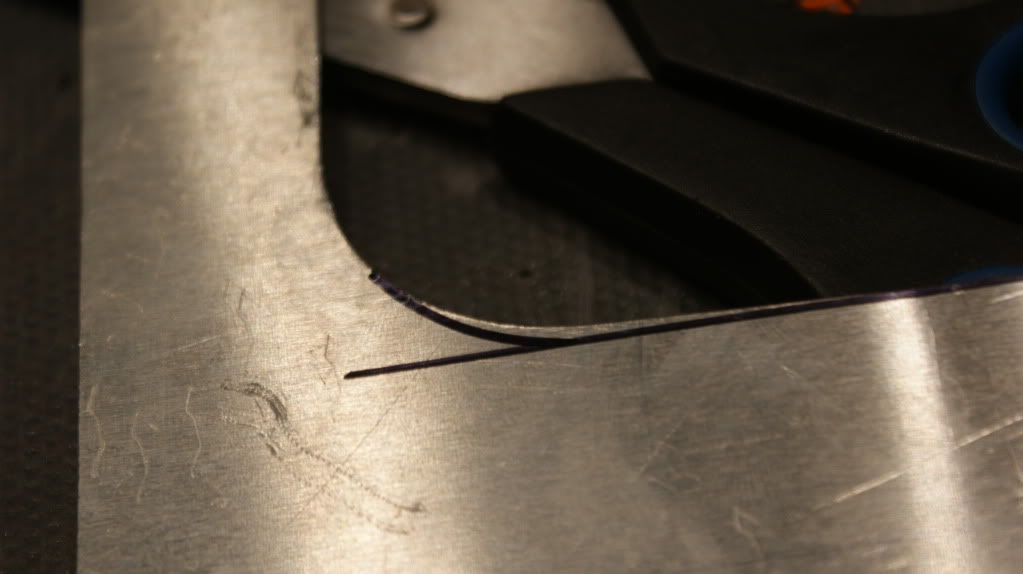 Cut and filed the DVD slot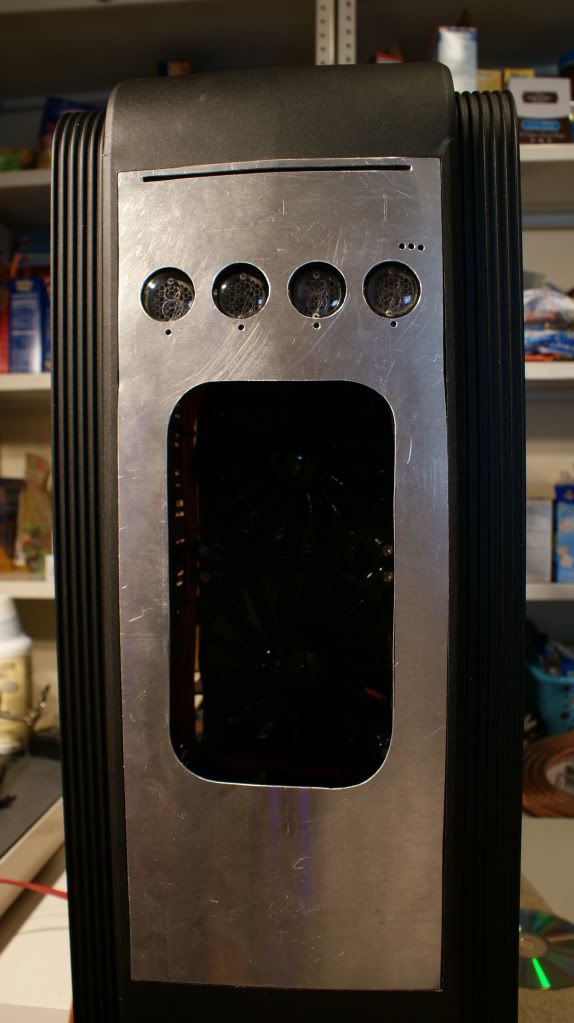 Drilled all the holes for the FC LEDs to show through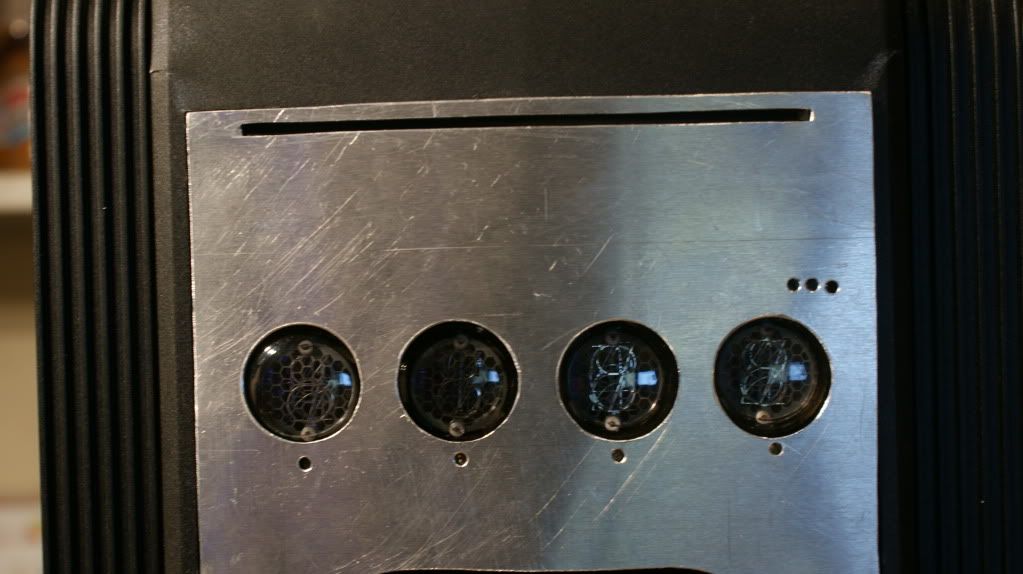 So those LEDs I ordered… look freaking orange again! They say amber though. I ordered some more from a different place, well same place I got the LED strips from so hopefully they will match. They are from Hong Kong though so shipping takes like 2 weeks.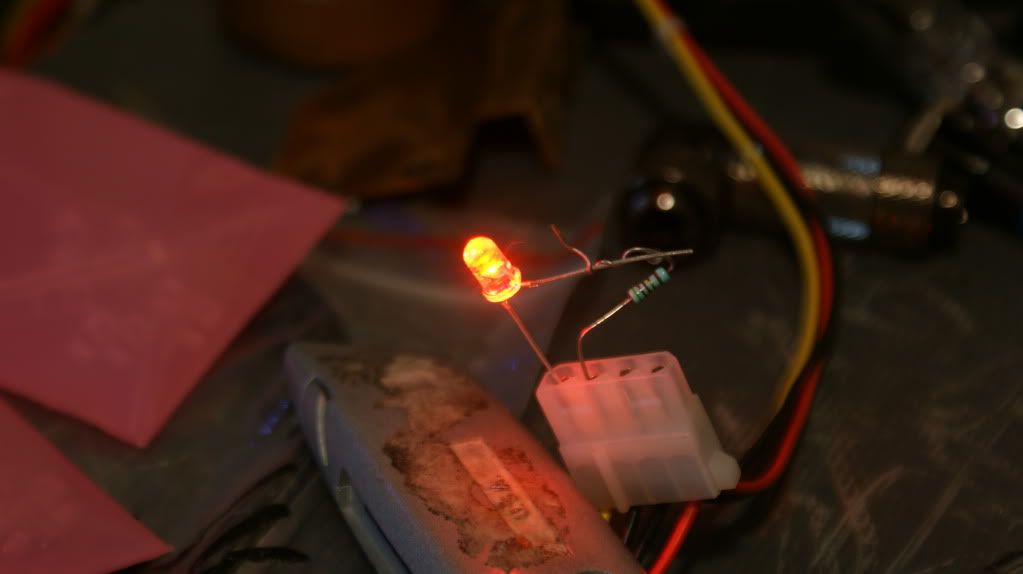 So out of the acrylic parts there were 2 big gears. Here is where they go.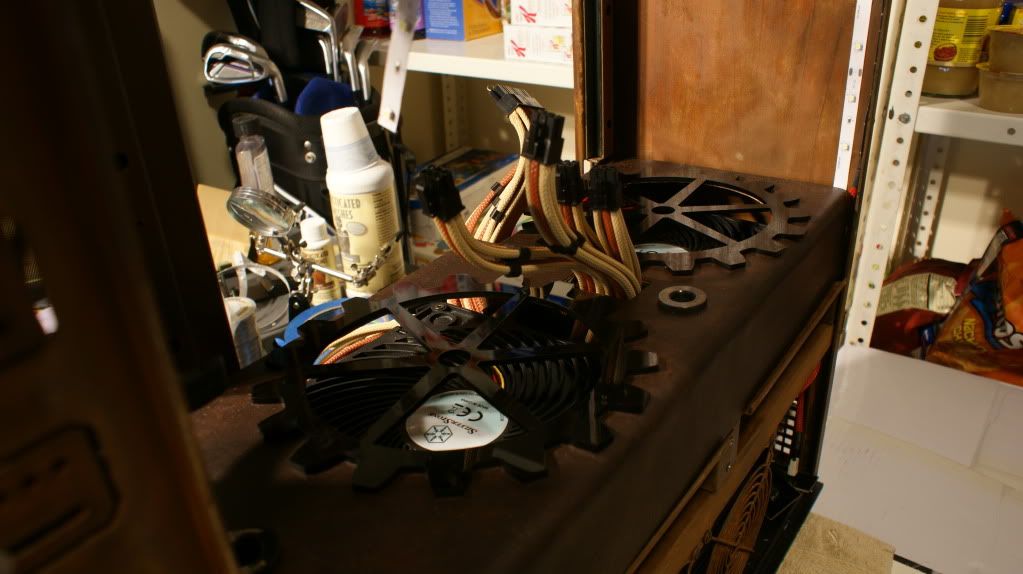 Paint them gold.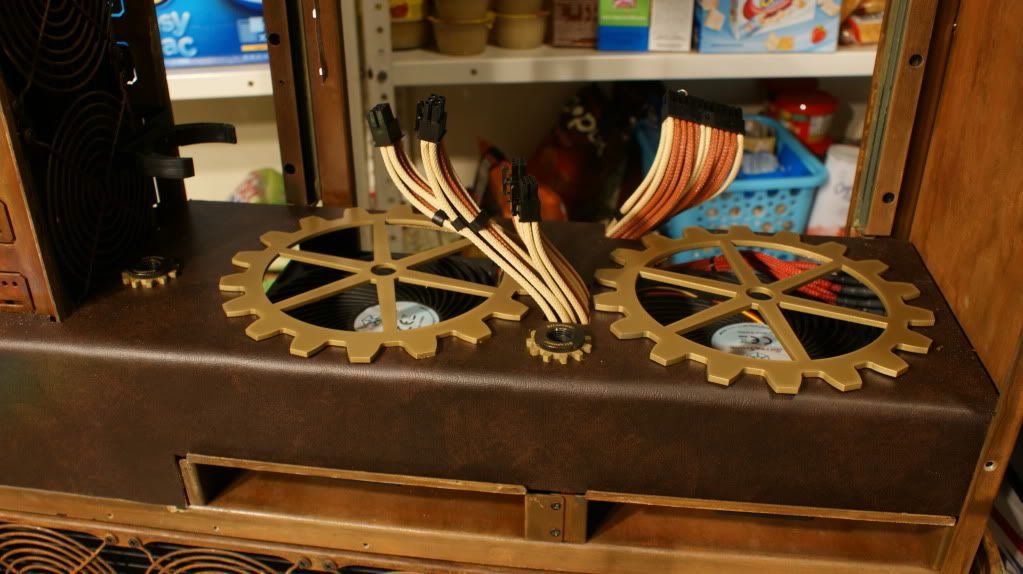 They looks good. Also you can see a small gear around the fill port.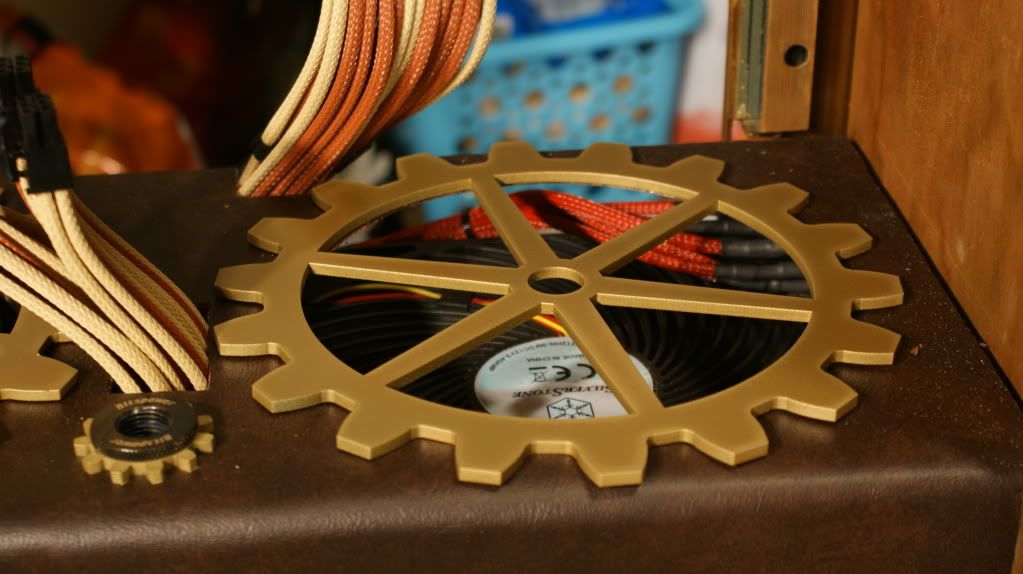 I also had gears made for the power buttons.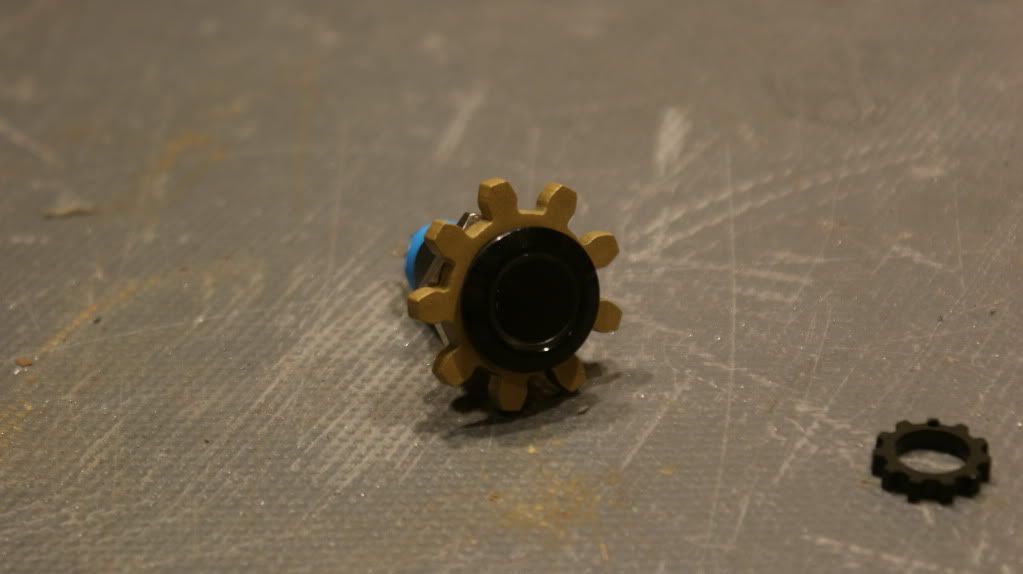 That's it for this update. My to do list is getting shorter every day but I keep adding one or 2 things a day… but that's modding for you. Only things I'm waiting on is the fittings for the tubing and new LEDs.
Cheers till next time,
Fuga