Finishing Up!
Time to finish up!!
Got my Carbon Fiber!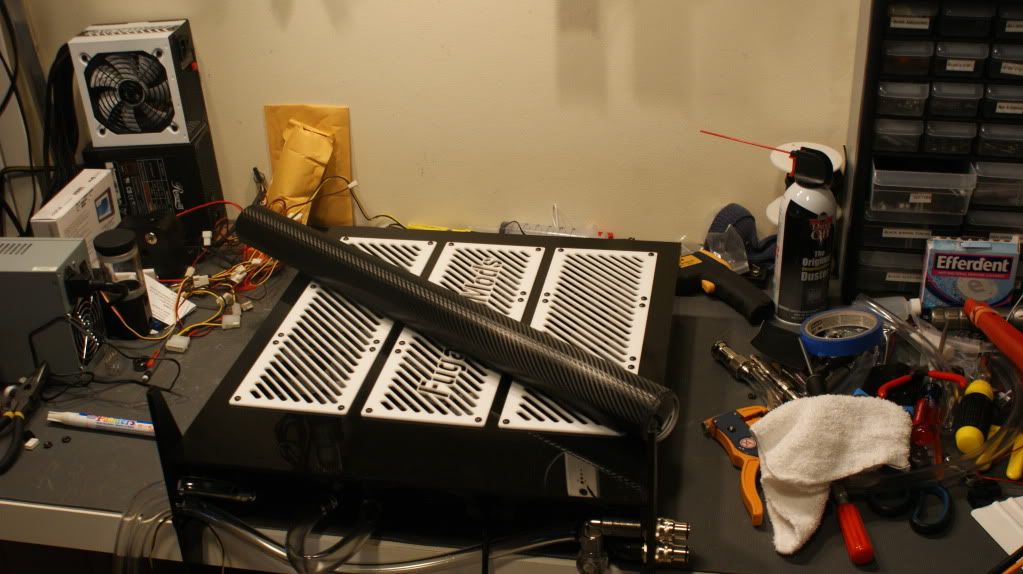 I took off all the rad grills.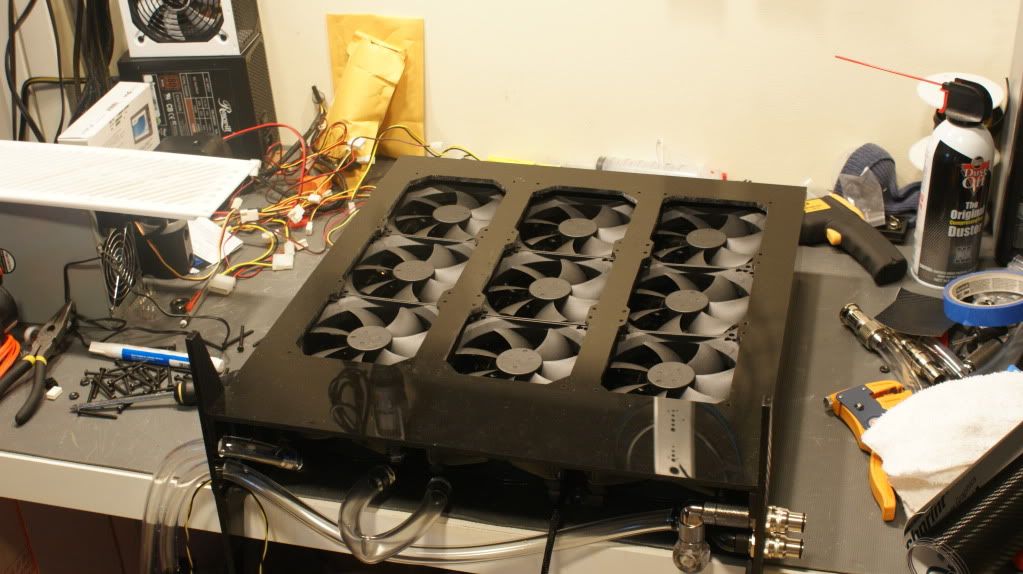 All done. (No mid way progress pics because this was very time consuming.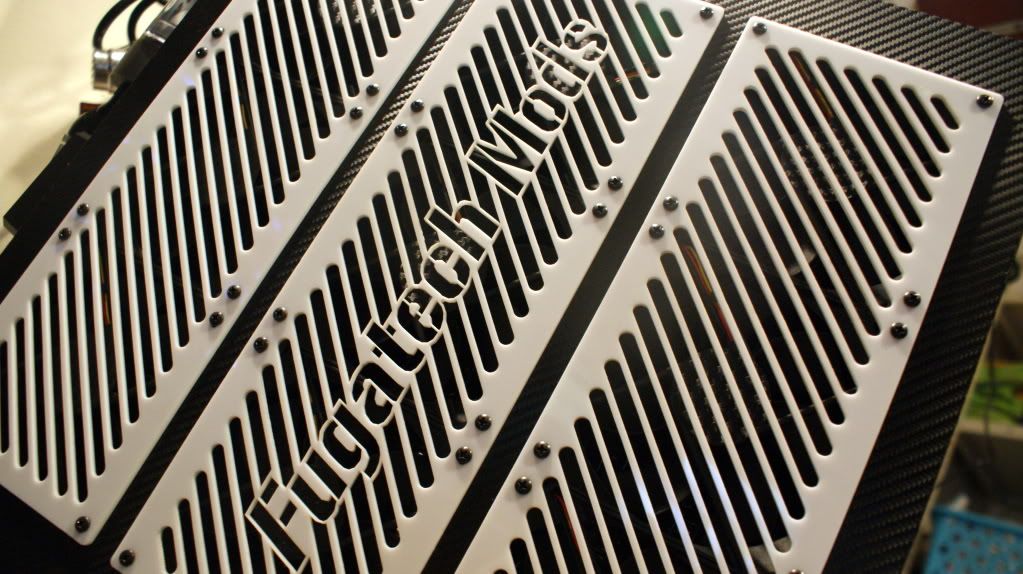 I also added CF to hide the fan labels.
I got the last SLI fittings that I needed. so Now the connections look super clean.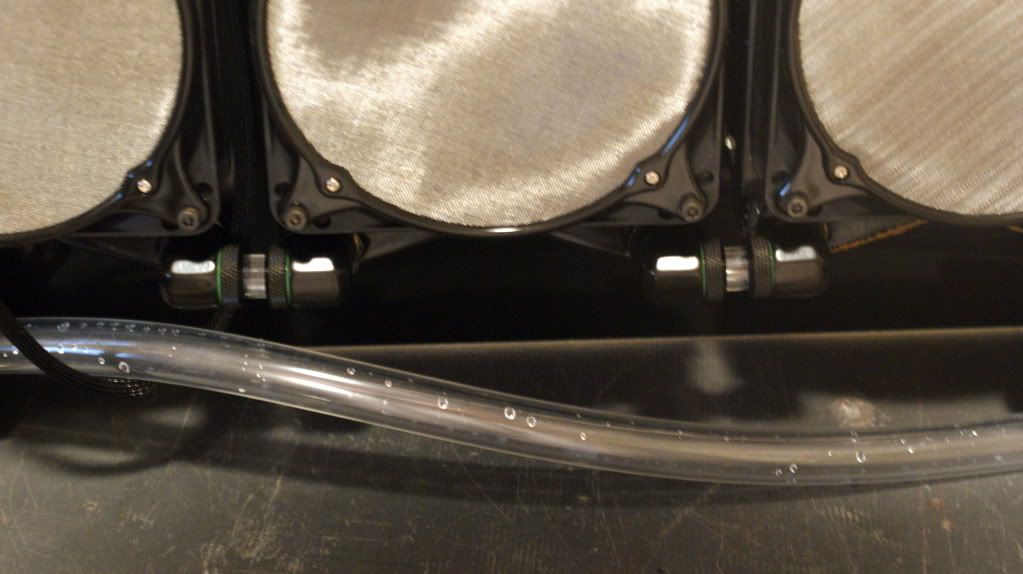 Then I decided to add a res to the build so that the pump would never run dry.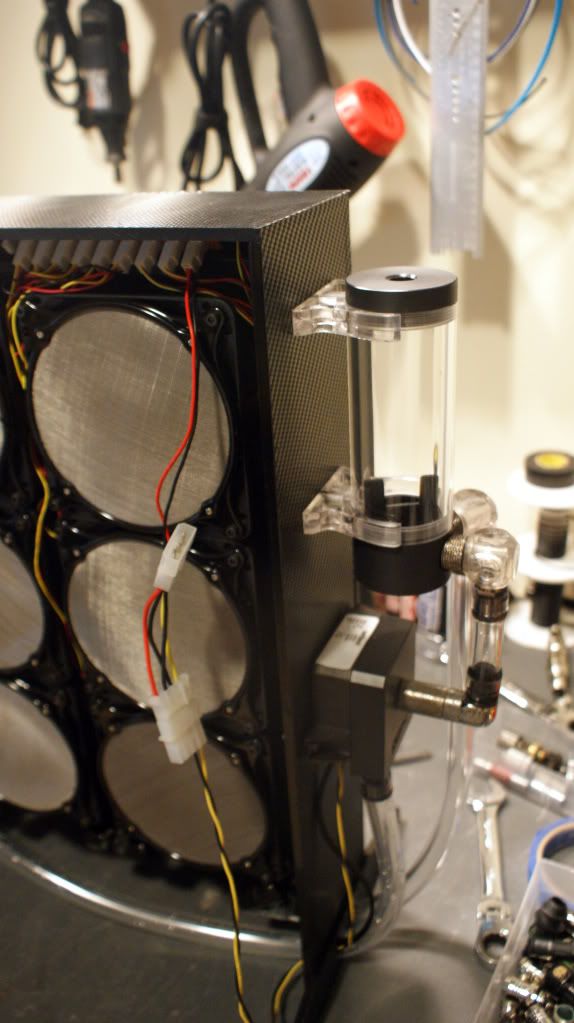 For some reason this setup didn't feed the pump enough so I changed it up. Lucklly I have lots of extra fittings now a days.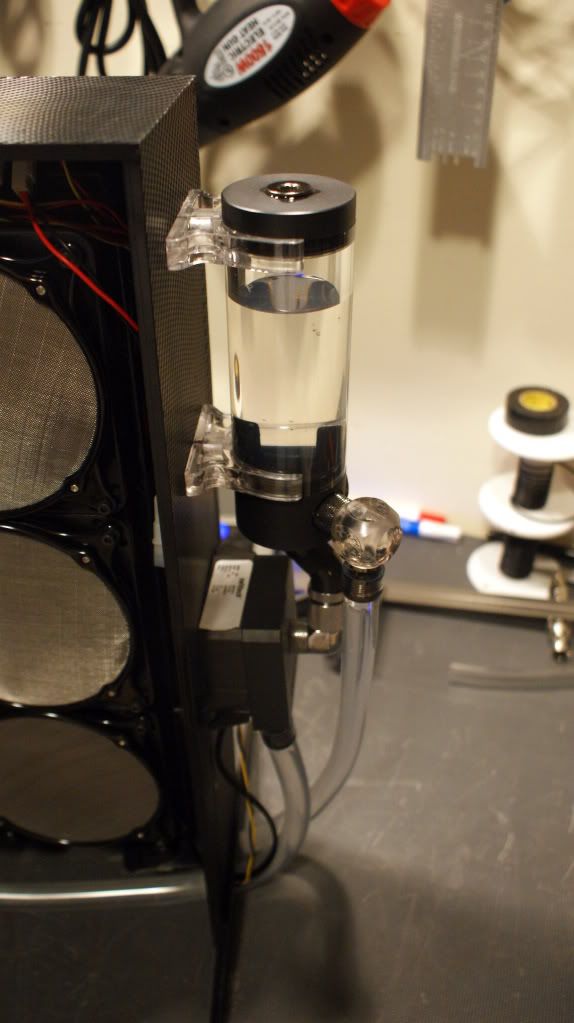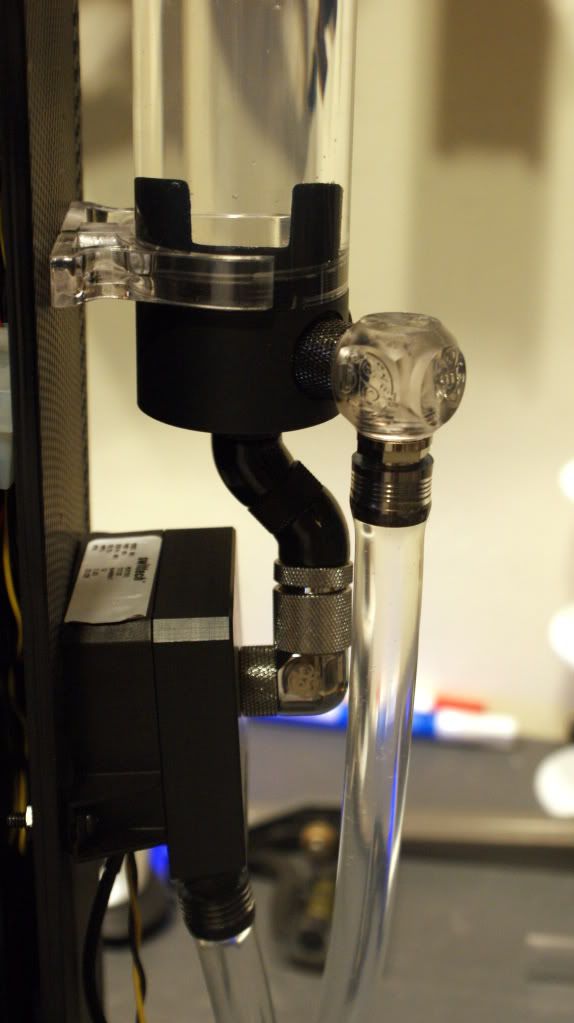 The carbon fiber looks really nice.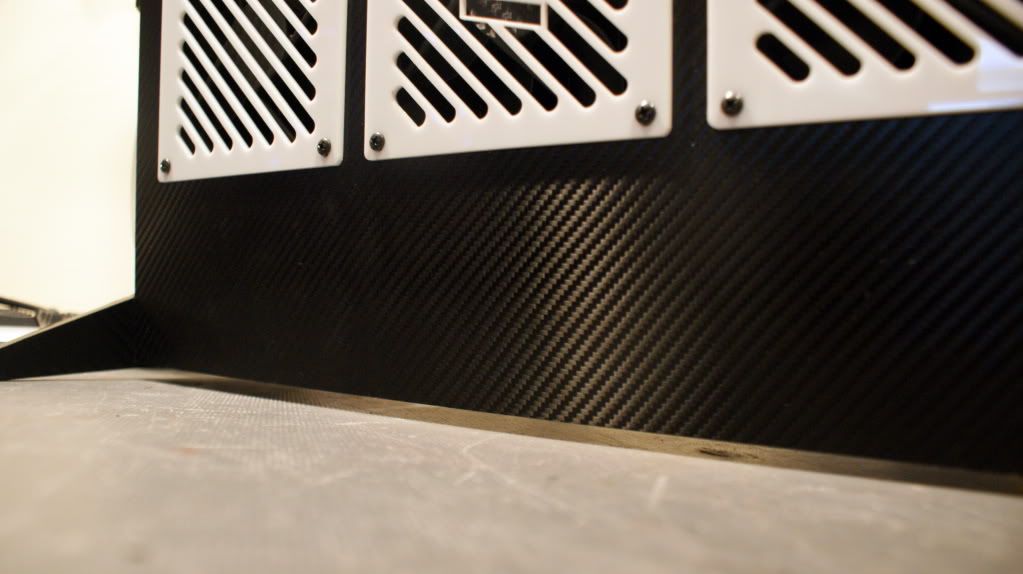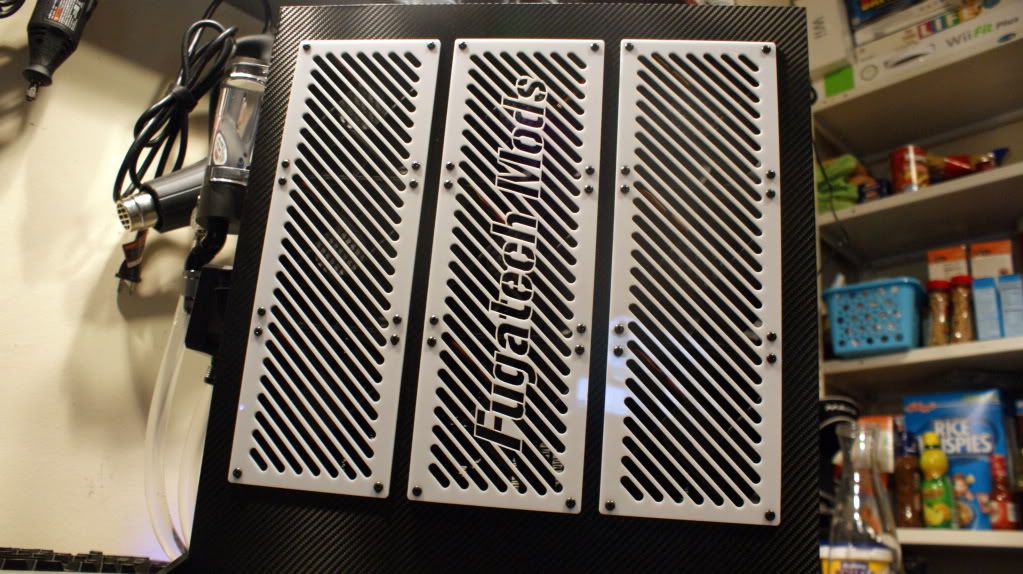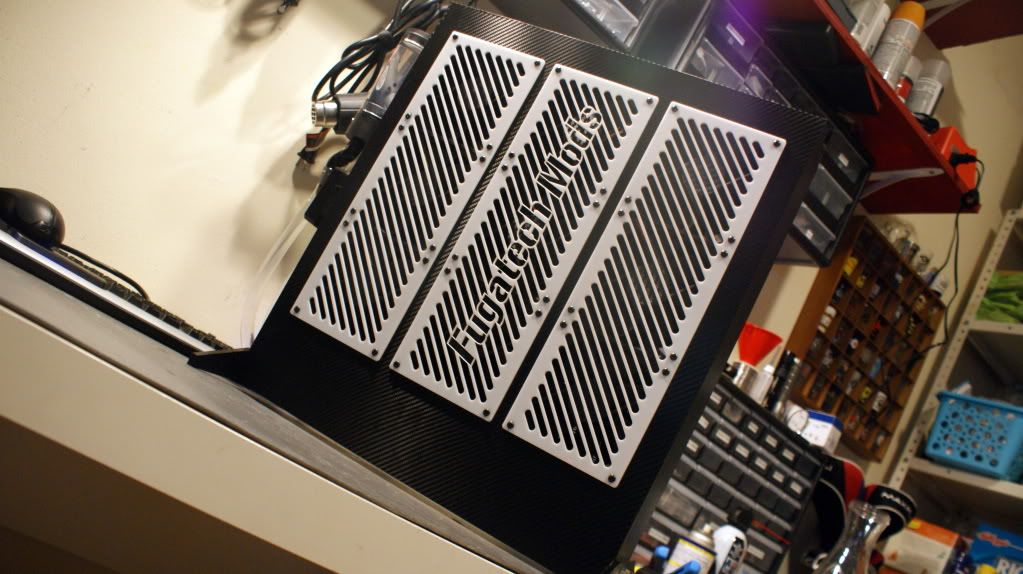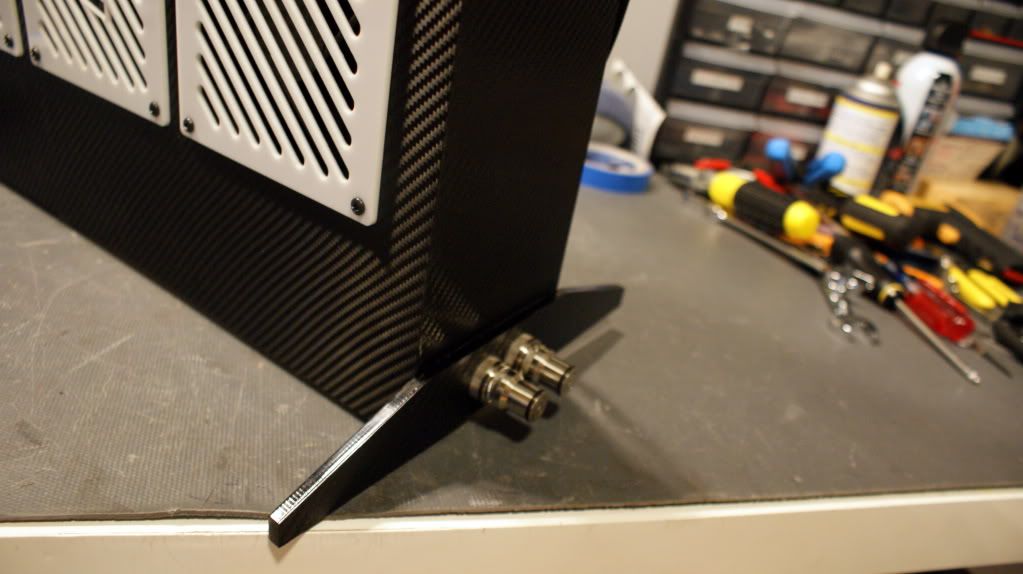 I post final photos soon.
Cheers till then,
Fuga