More Uses for SLI Fittings
I made the [H] front page!
http://www.hardocp.com/news/2012/07/…radiator_stand
I did a few things.
Installed a BP crystal Link (smallest one) between 2 of the rads to elimate the tubing.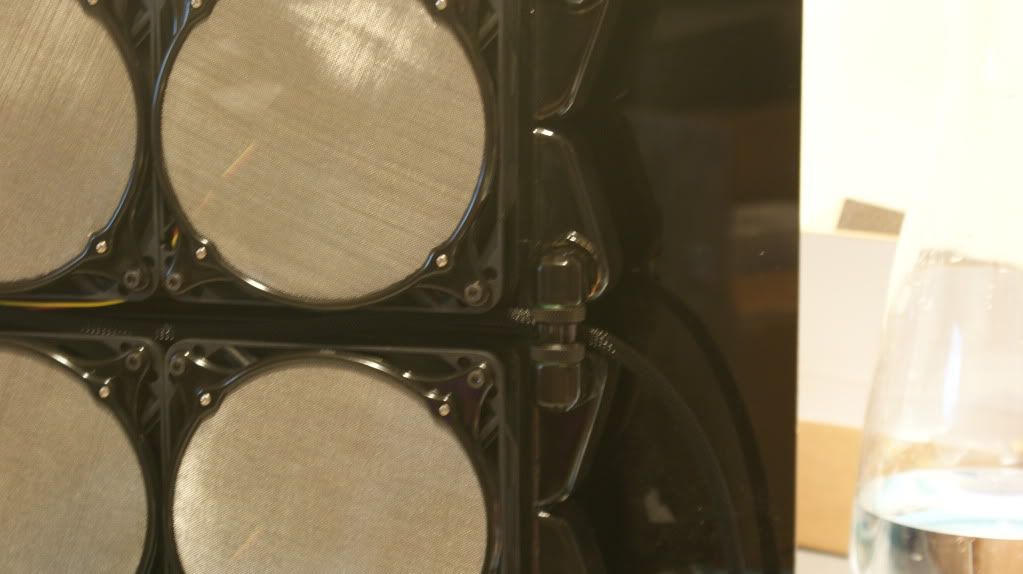 Then I leak tested for about 14 hours. No leaks so its a win! I ordered some more SLI fittings so I can do it between the other 2 rads.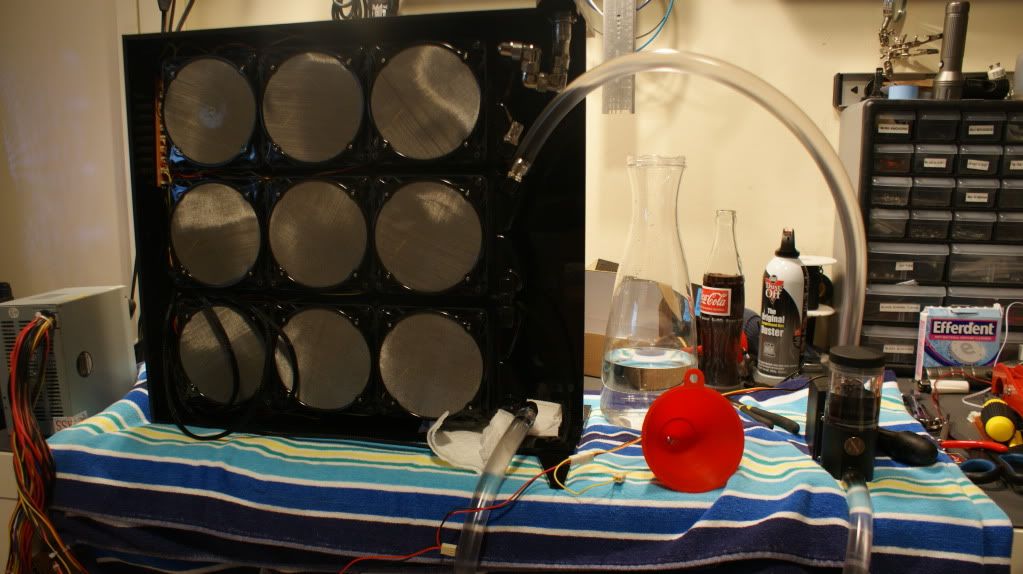 This is ugly and restrictive!!
I need to find a way to hook the rads up to the inlet in an effective way. I can't really use tubing (ideal) because of the angle. So I came up with this solution.
D-Plug, 50mm extension, 90 degree crystal fitting and a SLI fitting I had laying around. Its easy to take appart and looks way better.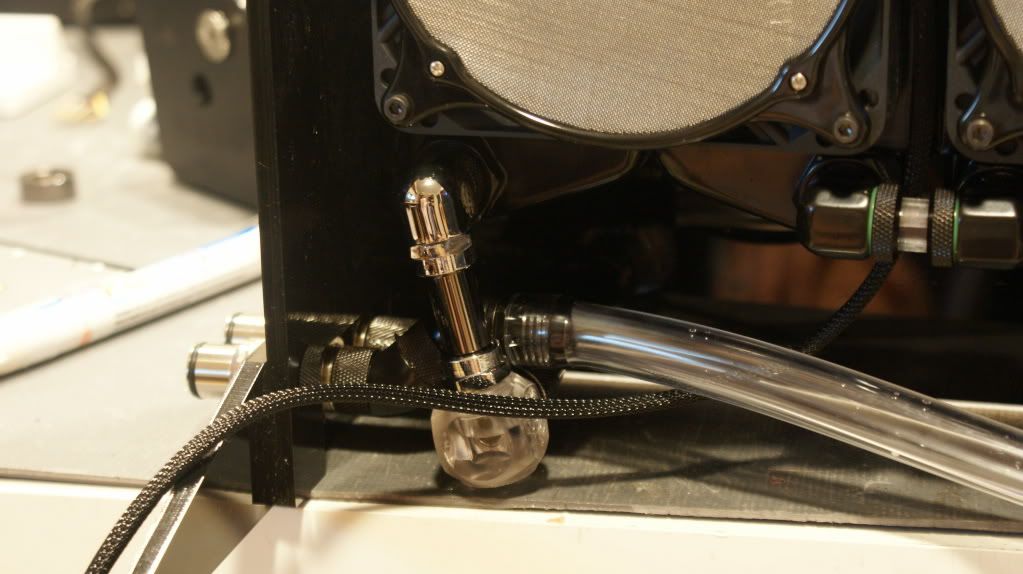 Next I installed a pump on the side to help out. I had an extra DDC3.25 and an EK top so it works way better than the stock top. I'm thinking of putting dual pumps on this with a heatkiller pump top but I have not decided yet. Need to do some testing first.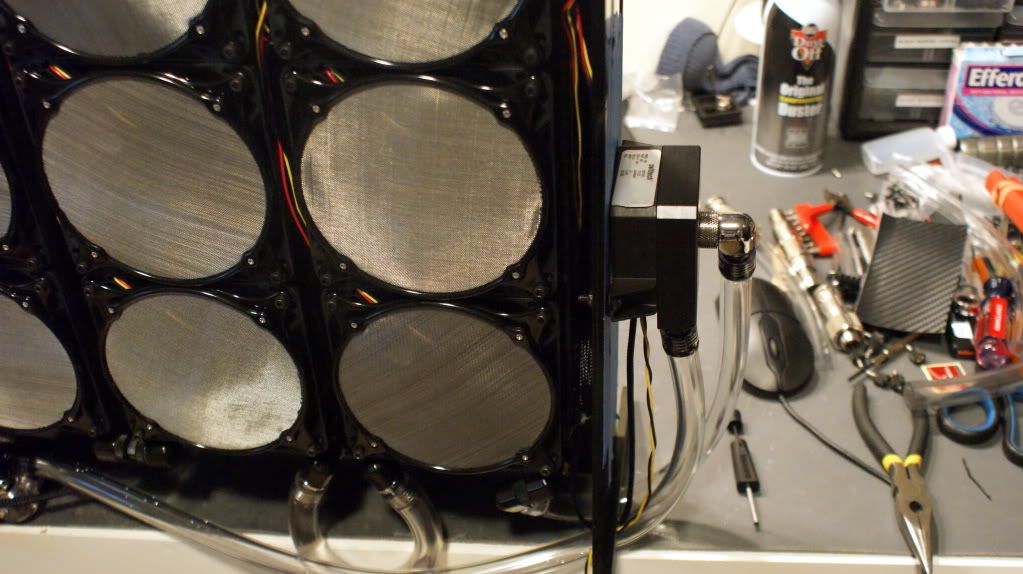 Here is how the tubing looks right now. The loop is where the next BP SLI fitting will go.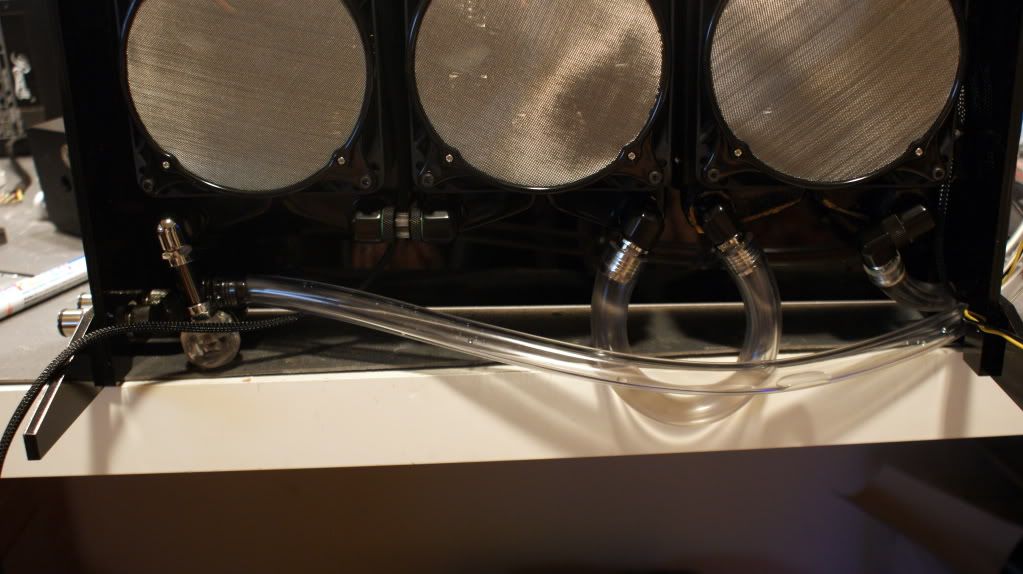 I'm gonna work on connecting the pump to the fan bus since its all 12V. I'll have another update tomorrow assuming I get some stuff in the mail today.
Cheers till then,
Fuga