Fan Filters
Not a big update. Got the fan filters in and I'm still waiting on the 3M Carbon Fiber to arrive.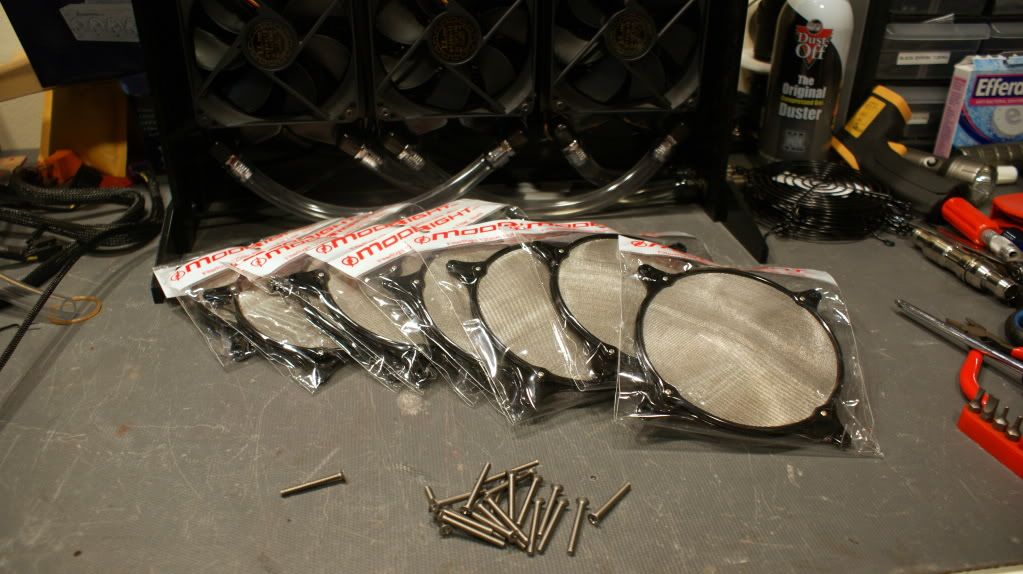 Got them all installed. I know the fans are backwards but I just wanted to see what it looked like with them on.
As soon as the Carbon Fiber arrives I'll be done with this.  I may try some SLI fittings to connect the rads to clean up the tubing some.
Cheers till then,
Fuga