Adding more GPUs!
Few problems. The 2 3-pin fan hubs were duds. I ordered them a while ago for like $1 a piece since they were on sale at PPCs. Oh well. For now I just used the 3-pin converters and attached them all together. Kinda a mess but I'll try to fix it later.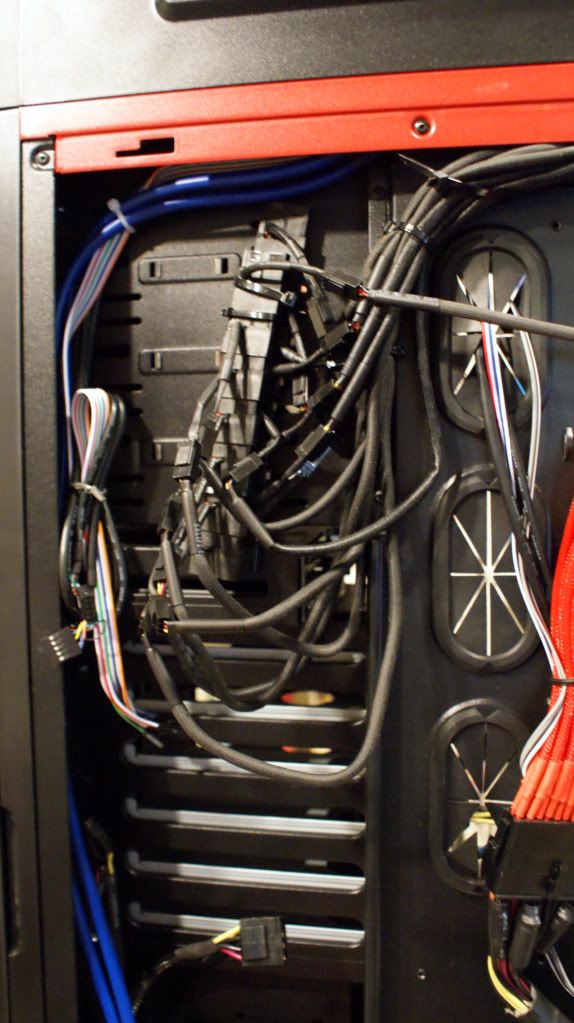 Also… I lost a GPU. My 3rd Galaxy GTX460 died somehow. Not sure but I might be screwed if I can't get the invoice from the eBay guy I bought it from.
But some good news! I was going through my boxes and found another GTX460! Its another EVGA GTX460 SE.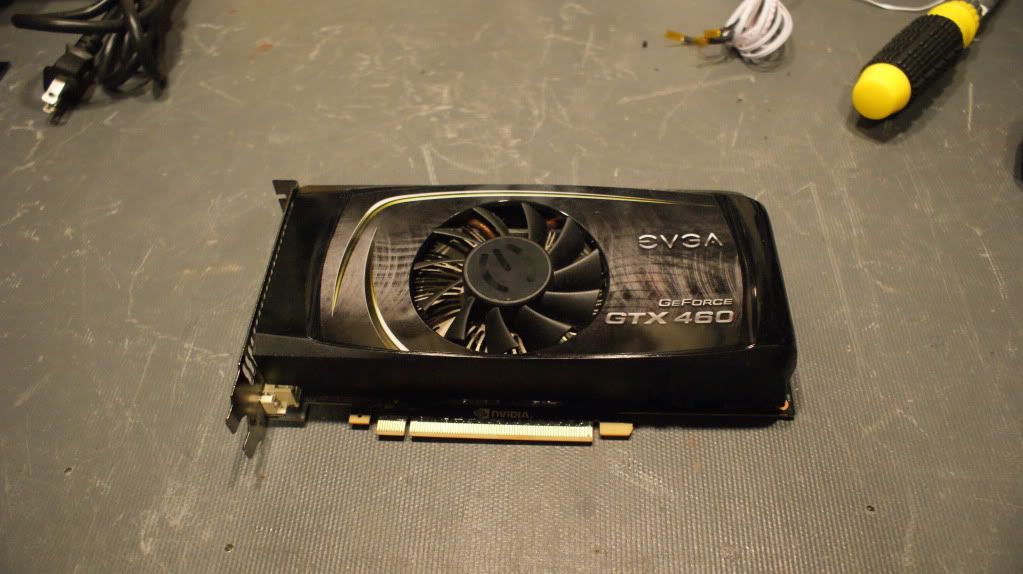 So I am going to add it to the loop. Here are all the parts it takes to water cool the GPU using the universal GPU block.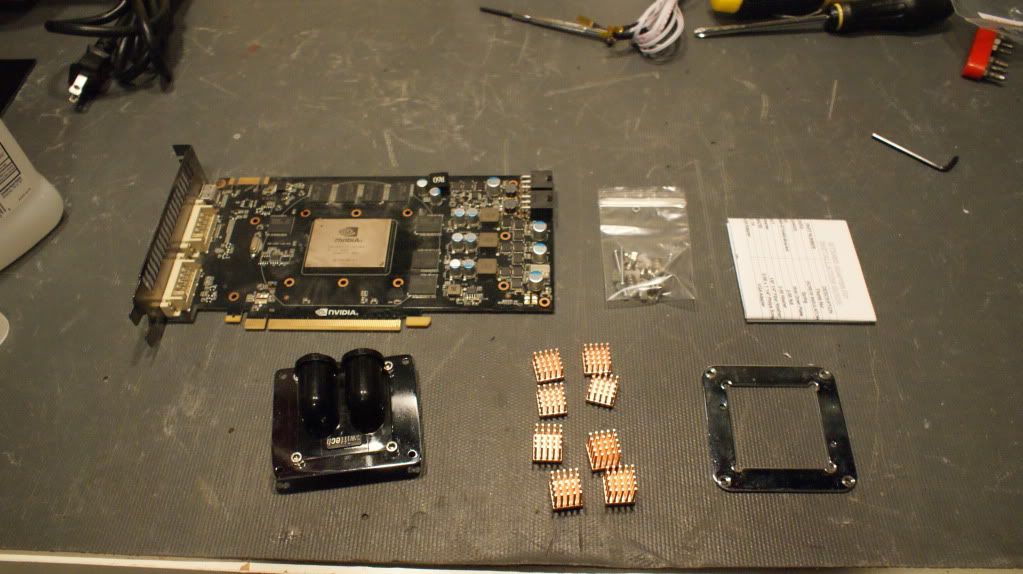 Here are 3 of the cards connected to Tri-SLI bridge.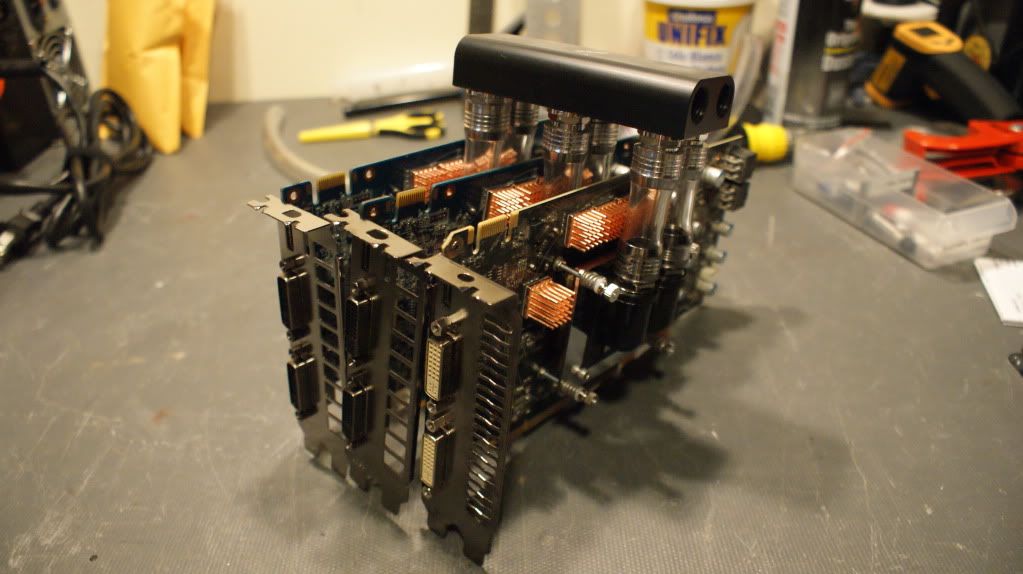 Now for the last GPU I had to get "fancy". I took a 10mm male/male extension and attached it to a cheapO Danger Den 90 degree fitting. Then I made the connection to the GPU using an extra SLI fitting I had. The result was actually really really good. The port that isn't connected yet will be connected to the pump eventually.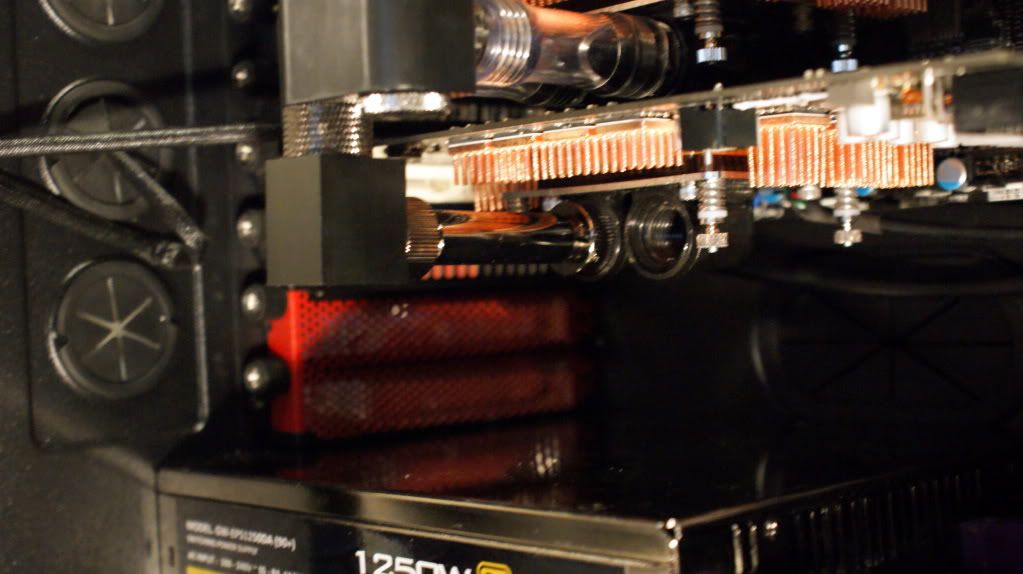 All 4 cards!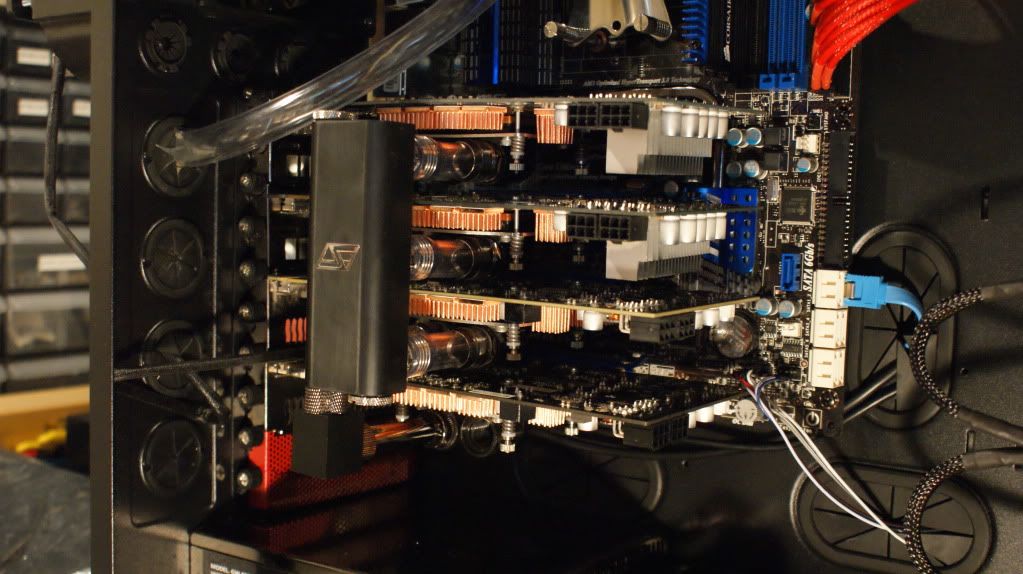 I made like 4 more orders for more gear. I keep realizing I need stuff so I have to do another order. I will have a nice update later in the week with lots of fittings.
Cheers till then,
Fuga