Drawing the Design
Finally got in the last 2 pieces of acrylic in! My order was not fully filled 2 months ago and since I have been gone I was not able to receive the pieces.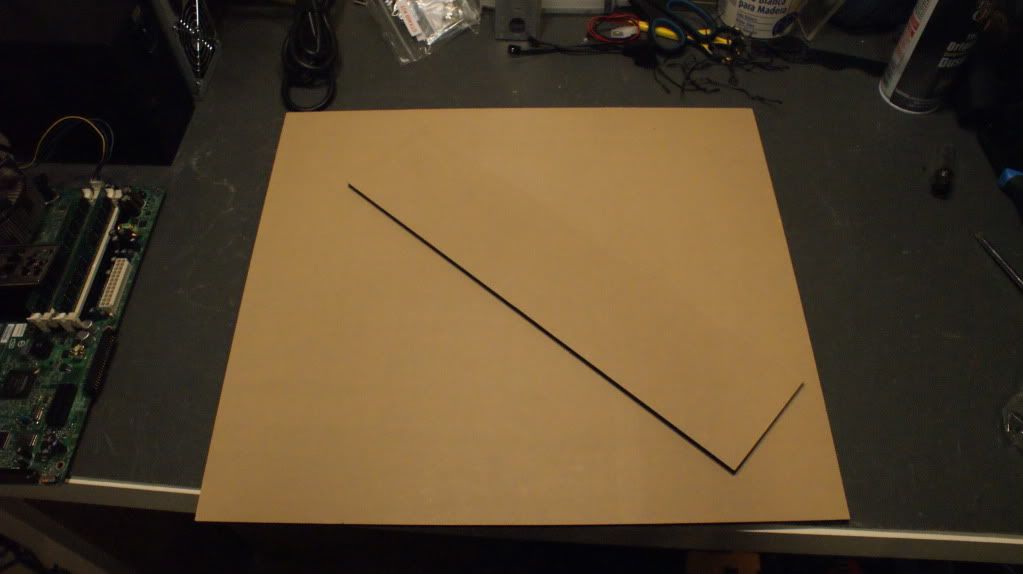 I wasted no time and started drafting up the design on the main sheet.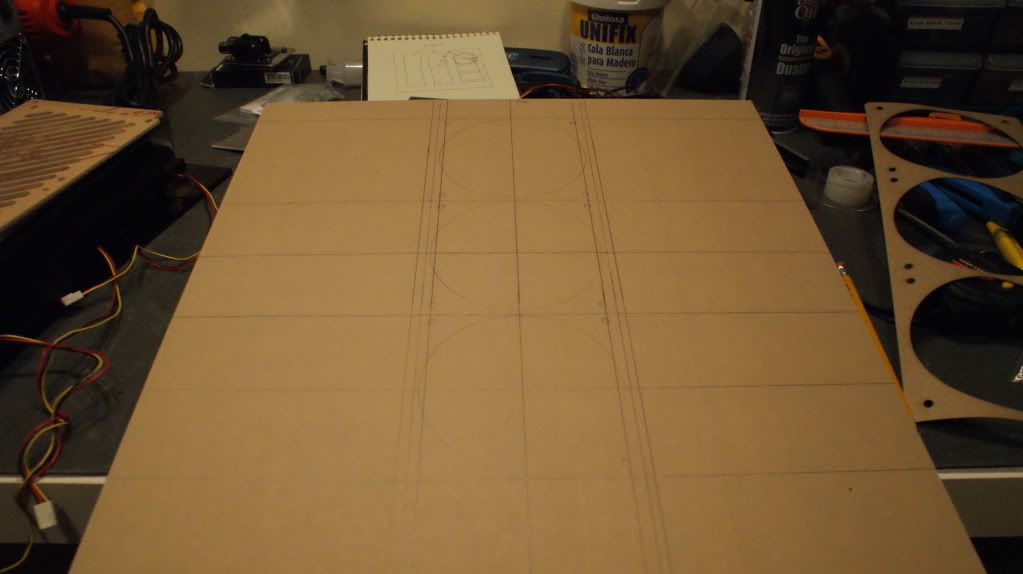 In order to make sure I had the holes lined up perfectly, I used a 360 rad template that I bought from MNPCTECH. This proved to be an awesome investment and I recommend it to anyone that is going to be making radiator cutouts.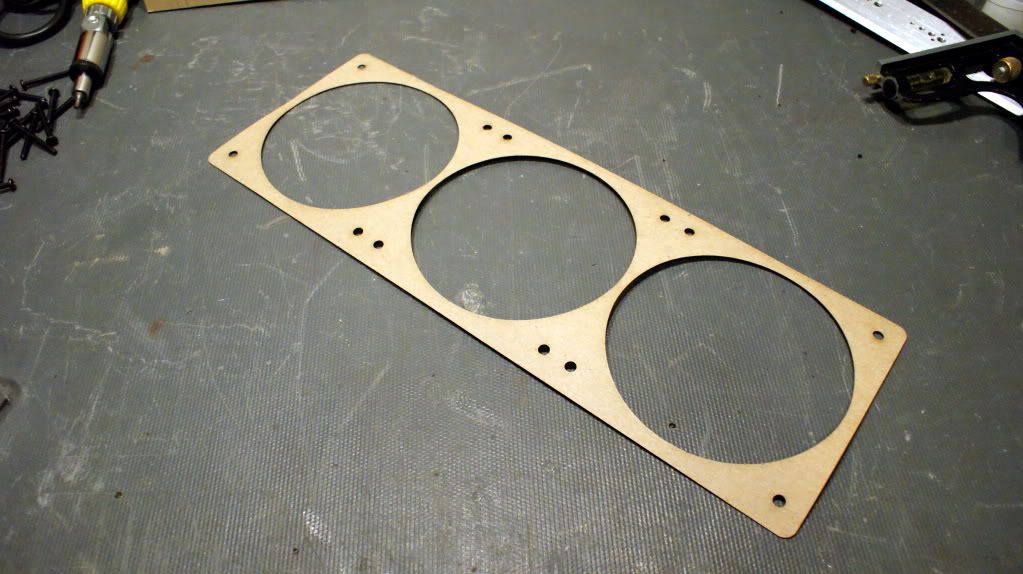 2 down and 1 to go!
I lined the rads up on the acrylic to make sure I had enough clearance between them and on the sides.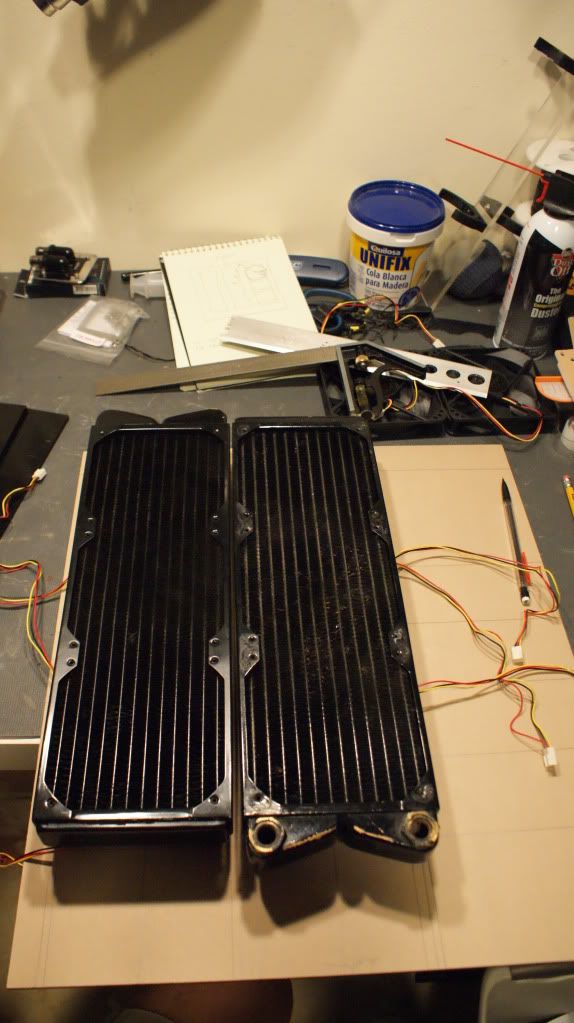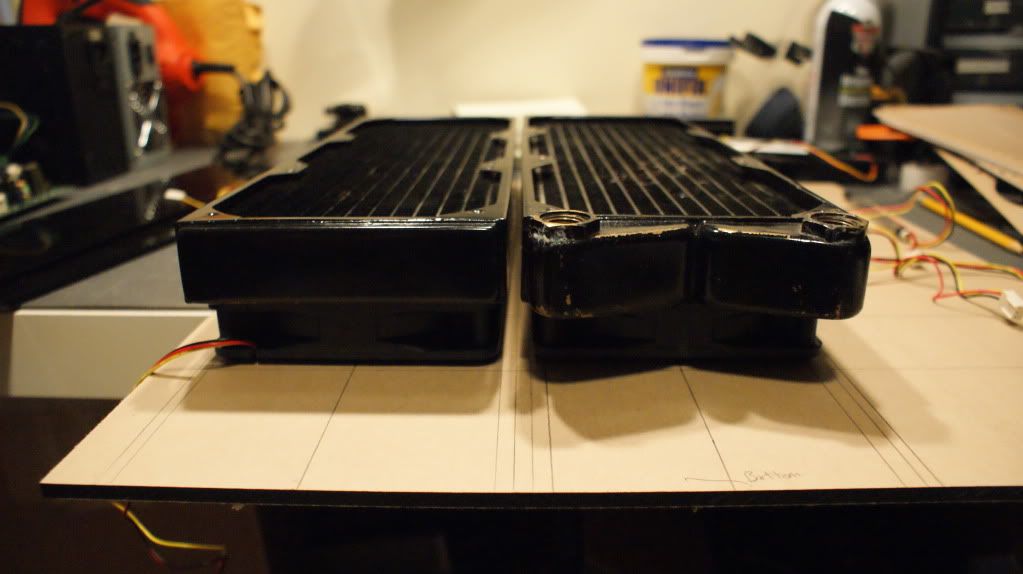 And finally the 3rd done.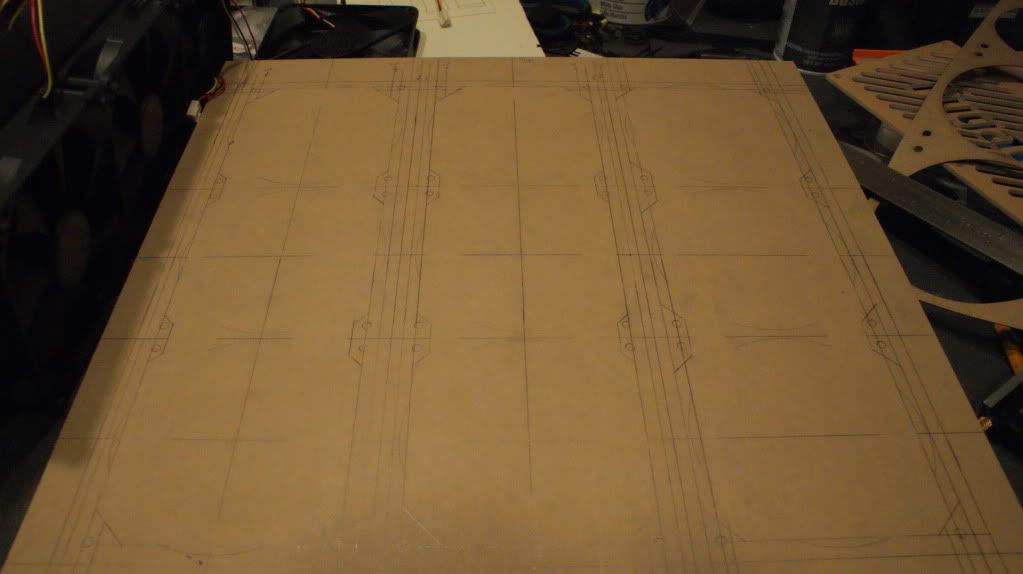 Next I drilled the holes for the screws. I did this first because I was afraid that the acrylic would crack if I tried to drill after I made all the cuts.
Then I installed the fan grills, fans and rads to make sure everything lined up perfectly. And it did!
Here is what it will look like with the sides on.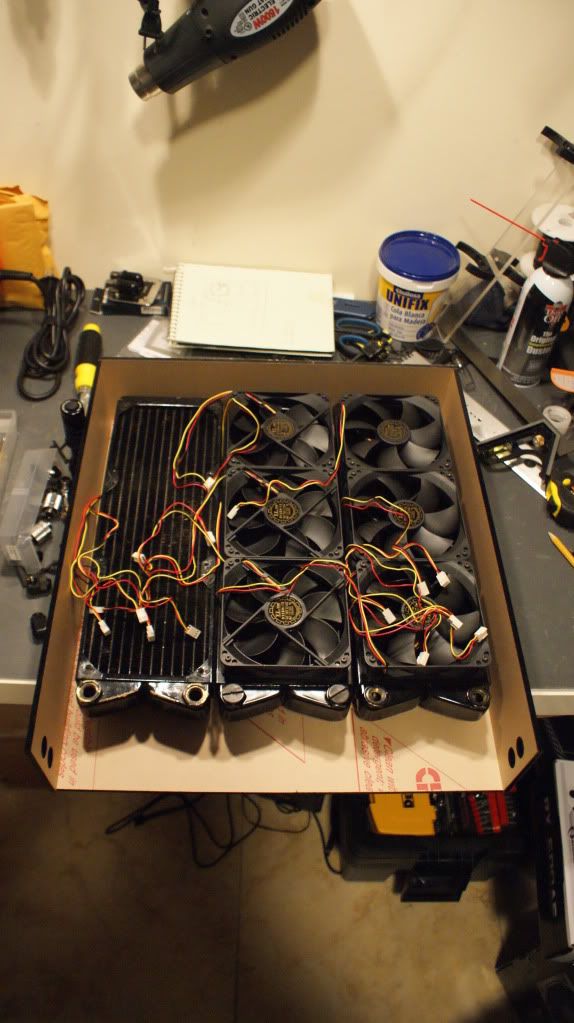 At the bottom of the sides, you can see the 2 holes for the cables and tubing. I actually need to cut this layer out but more on that in my next update.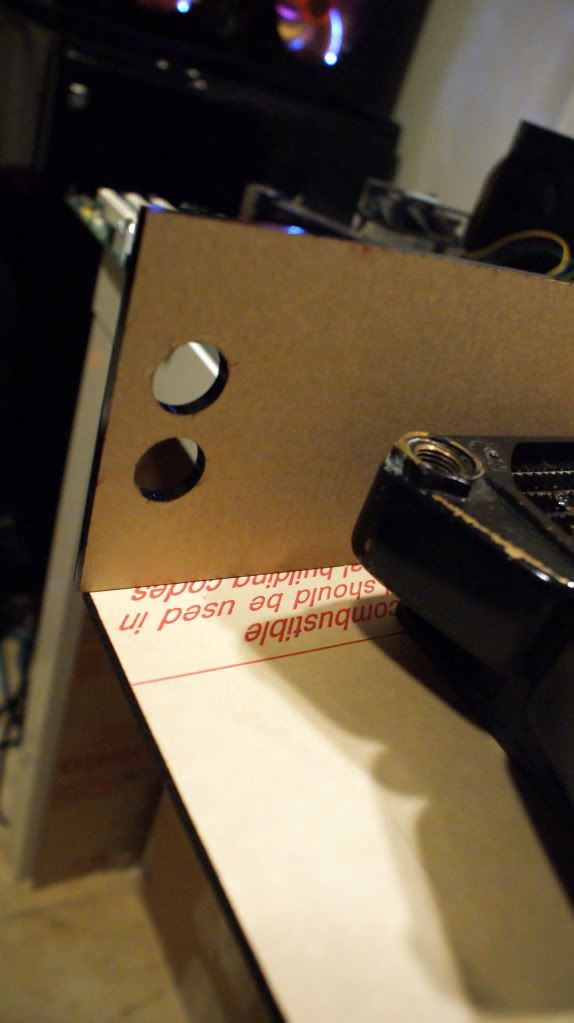 Hopefully tomorrow I will be doing all the cutting and gluing. I may get this done by Sunday!!
Cheers till next time,
Fuga