Homemade Lite-Brite
I stumbled on this Instructables article a few months ago for how to make a Giant Lite-Brite. Once I saw this I remember playing with the normal old school Lite-Brite as a kid. I got to thinking that my 2 year old would love this. So the planing began.
I found a wood crate at work measuring roughly 3′ x 4′ which is a perfect size. Now I have to start planing my materials.
Amount of Acrylic needed
Light Switch
Plug
How to stabilize the acrylic sheets (Well kind of, I know how to stabilize them on the edges. Need to figure out how to do it in the middle.)
Rubber backing needed to cover the holes
Lights (2 or 3 sets) (Black light for florescent)
Fans (2 in the bottom only or 2 top 2 bottom or 3 in bottom and vents up top)
Acrylic Vendor
Size of Acrylic Rods (1/2″OD, 3/4″OD or 1″ OD)
Spacing for holes (Depends on the size of rod)
Wire Terminals (Sold out online at a few stores)
Wire size (Probably 12 AWG)
Cable Management (Probably going to use P-Clips)
Moulding (this will hold in the top layer of acrylic and make it look clean)
Here are some pictures of what I have done so far in SketchUp.
Front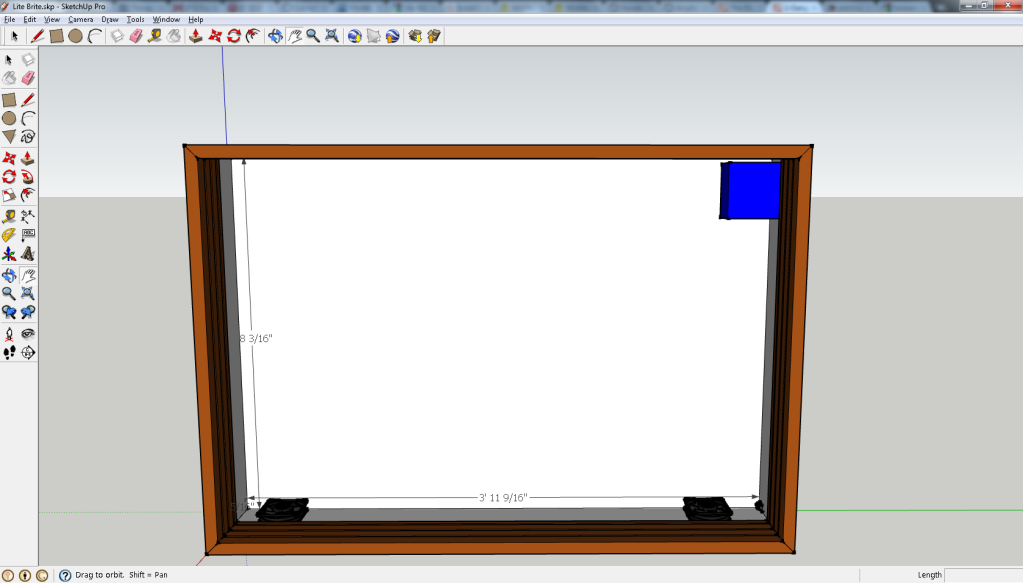 The blue box in the top right is the wire box for the switch.
Inside bottom
You can see the 2 92mm fans that will pull air into the box. Will probably move to 3 fans in the bottom and have vents in the top.
Bottom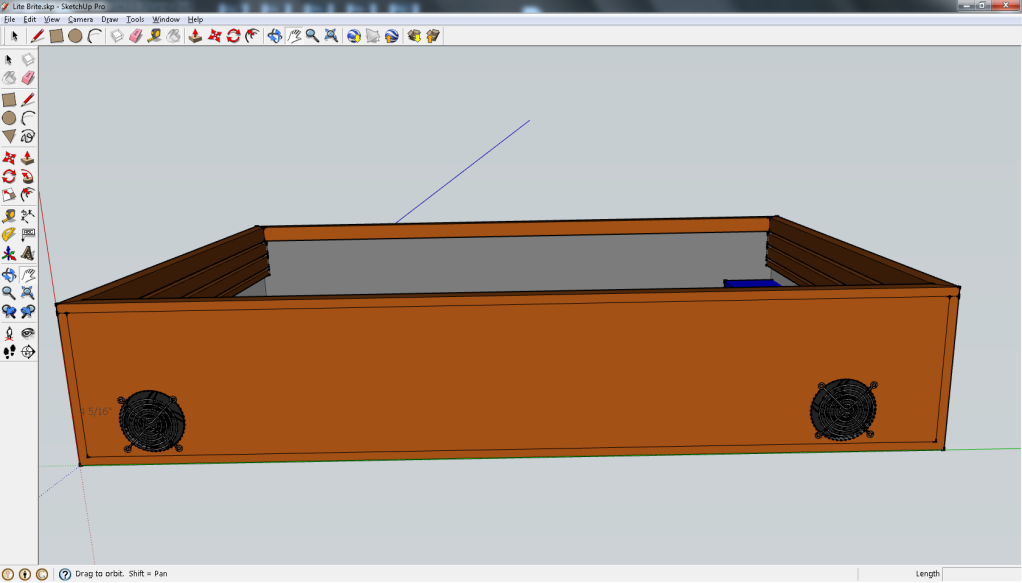 The fans have grills over them so my daughter doesn't get her finger in there.
Switch Side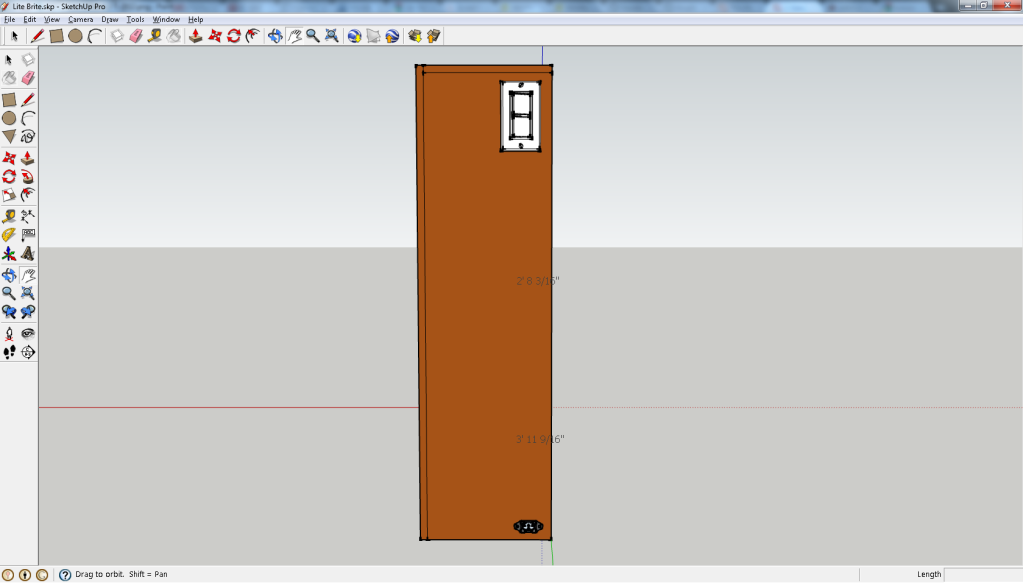 Single Pole Double switch at the top and the IEC plug
Channeling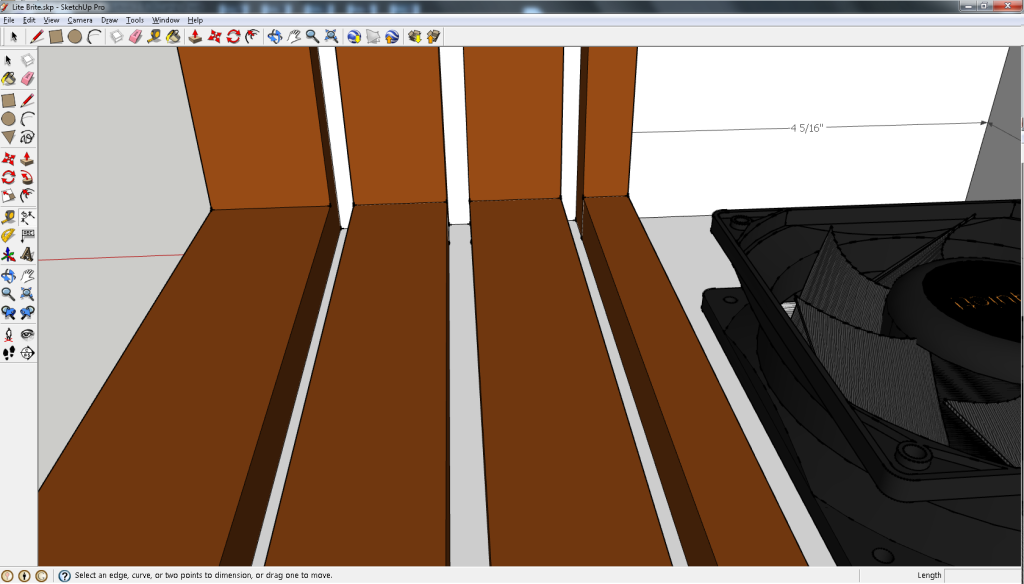 These channels are 1/4″ wide which is enough to get the plexi in. The 2 front pieces will have the holes it it and be spaced 1″ apart. Then 1″ back will be a solid clear piece of plexi as the backstop.
Still loads more work to come.