Midplate Madness
The project is nearing the end. Here is what I'm waiting for to arrive to finish it. Hopefully it should all arrive this week.
– i7 950
– Sleeving
– Heatshrink
– Plexi for midplate
– More Bitspower fittings (mainly T, L and Q fittings)
I worked on a new midplate design.
This piece is notched to fit in just perfectly.
I had a scrap piece of 1/4″ black plexi glass so I put my template on it and cut.
After I cut it, I bent it.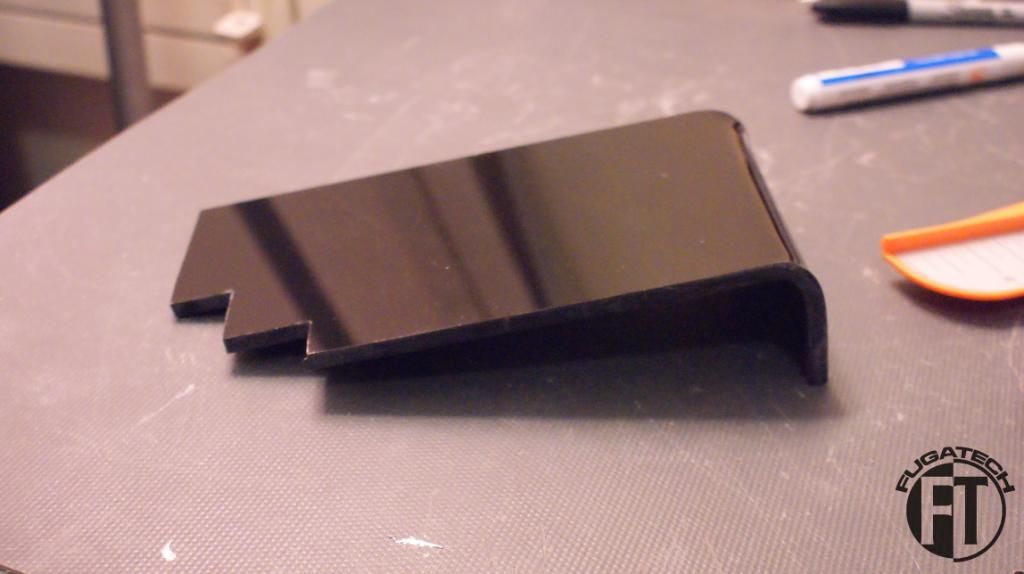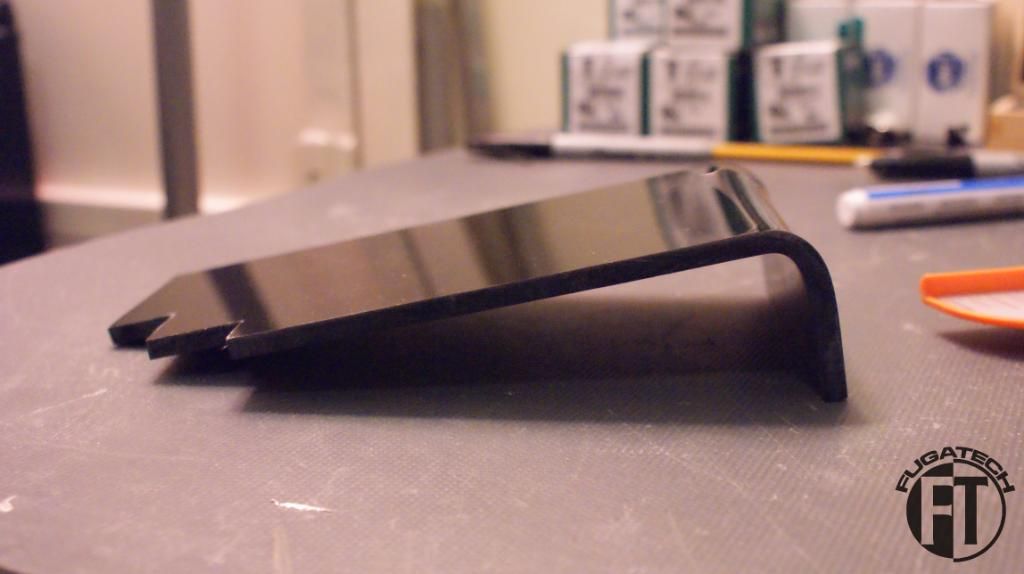 And it was too big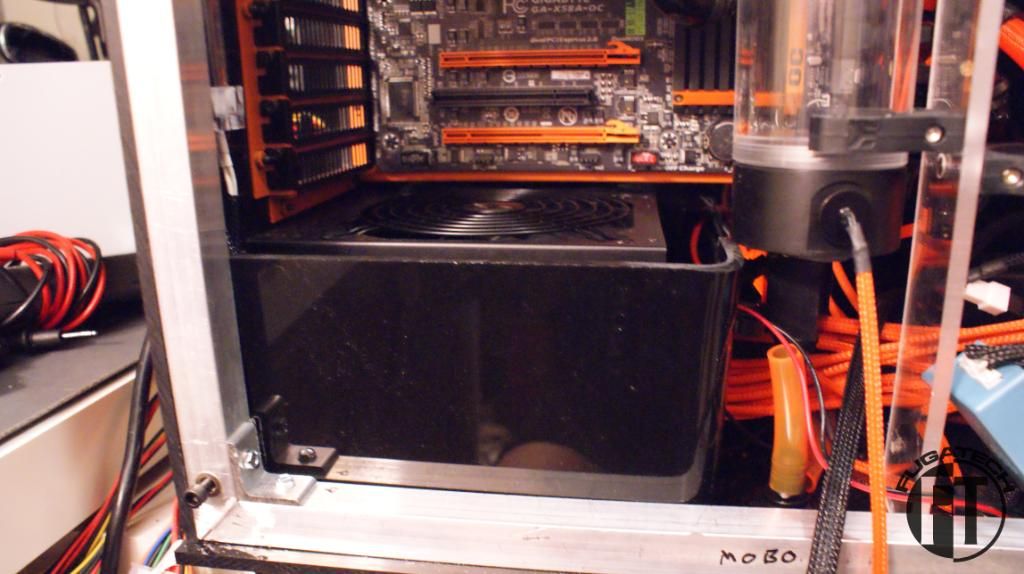 Taped off and marked. I had to cut 1/2″ off.
Then it fit just right. You can also see I started the top design already with paper. I ordered 1/8″ black plexi for that part.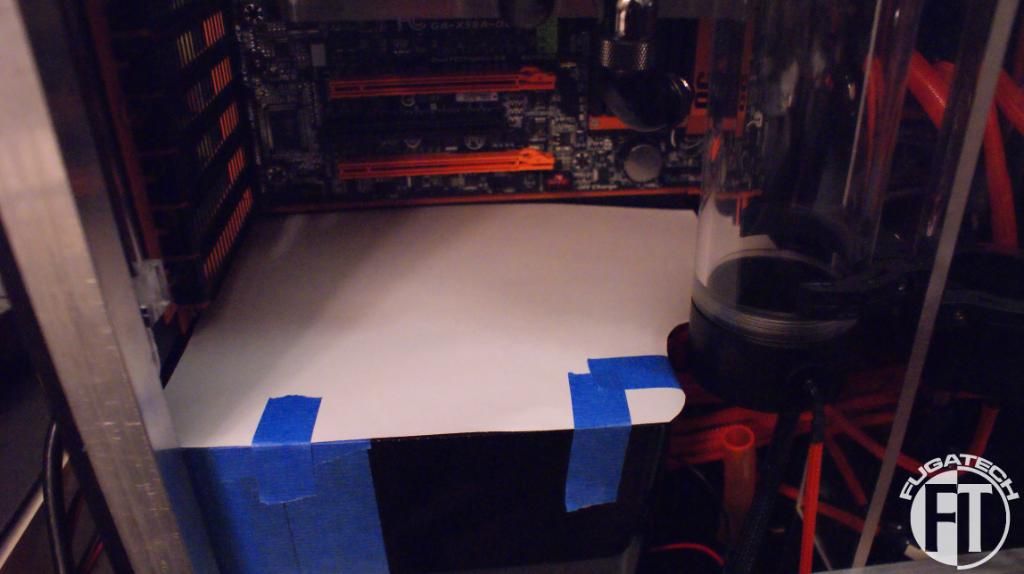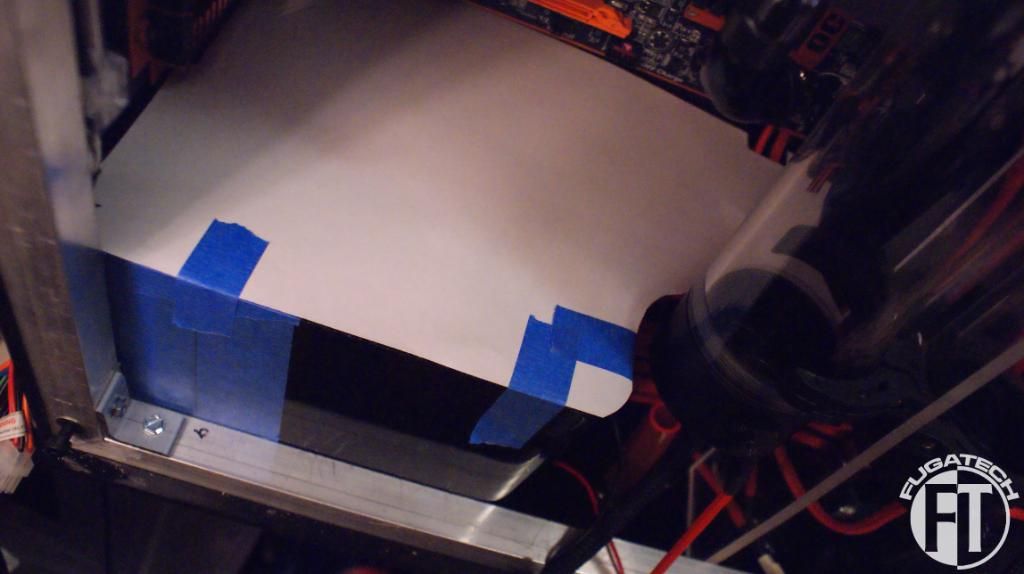 After I get the plexi I will cut it and ship it off to have a honeycomb pattern laser cut into it for the PSU exhaust. Should look pretty boss.
Cheers till next time.