2x GTX 560 Ti
Hmm a Newegg box.
Oh how I hate packing peanuts.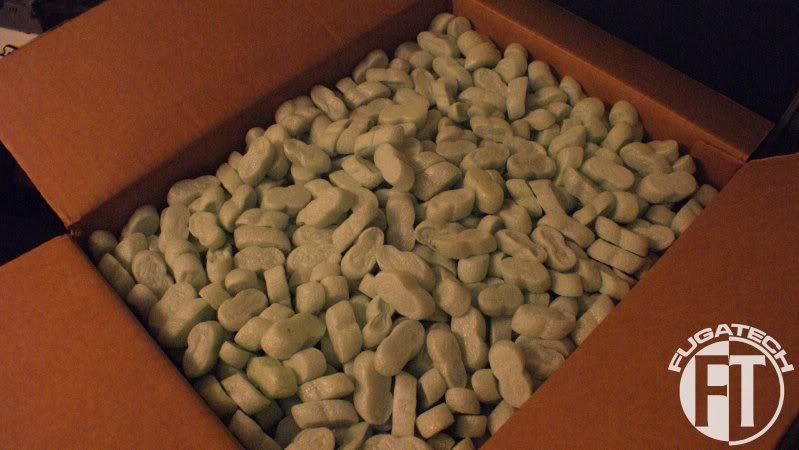 Here comes something.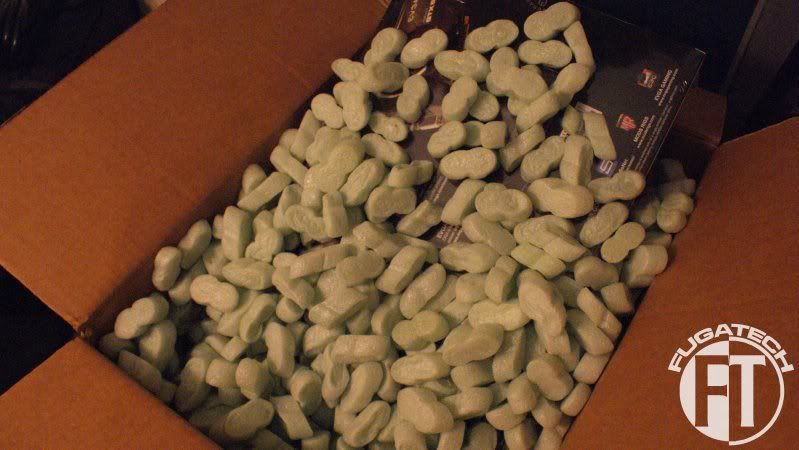 Look out… there are 2 of them.
2x EVGA GTX 560 Ti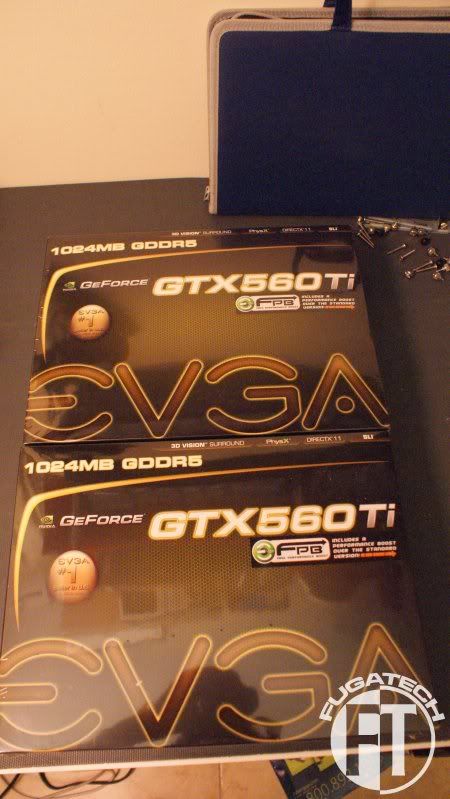 It came with a poster. (not putting it up)
1 installed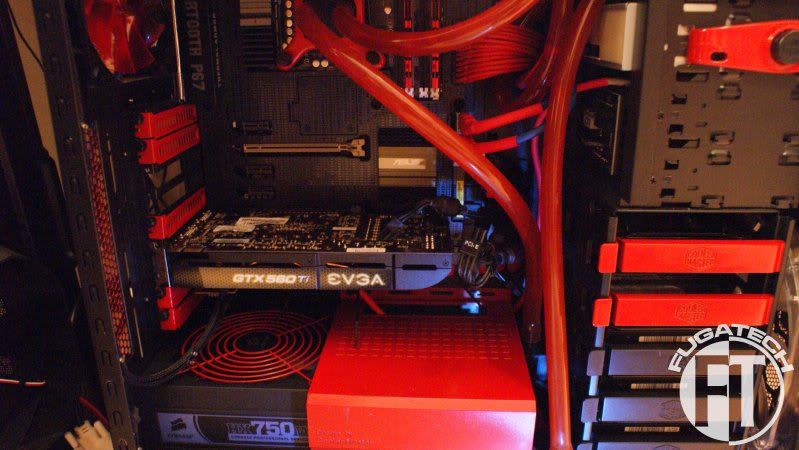 2 installed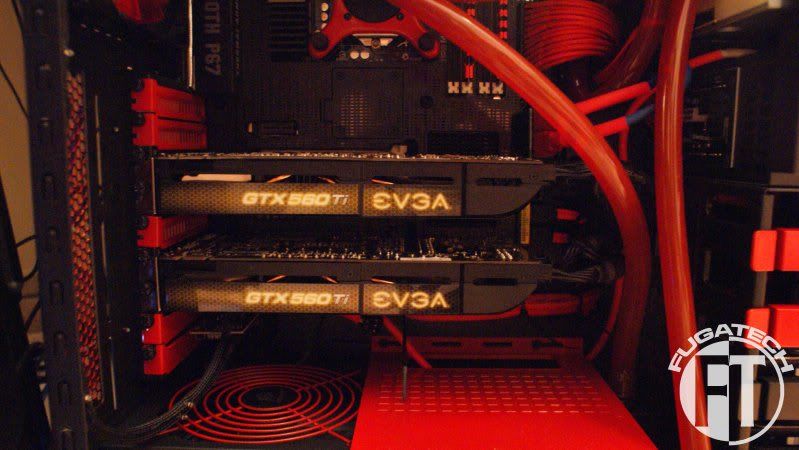 They look good
In SLI I get a 3DMark '11 score of 32142 .
2 days later I  got my GTX 560 water blocks from Danger Den.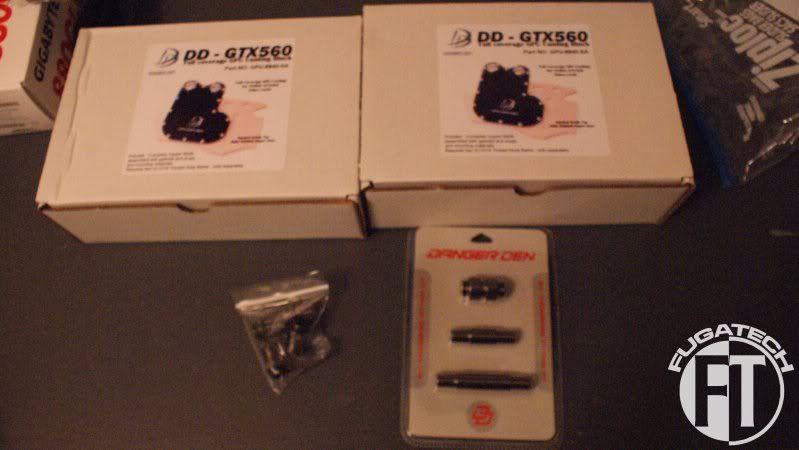 I like how they look.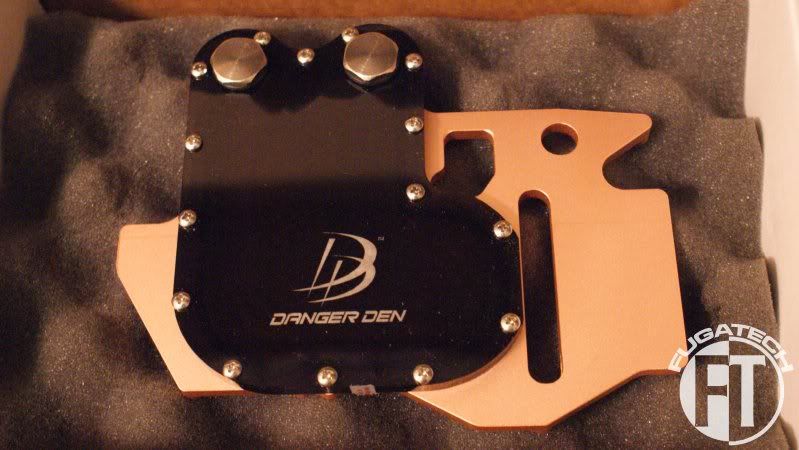 So I started taking apart the stock coolers on the 560.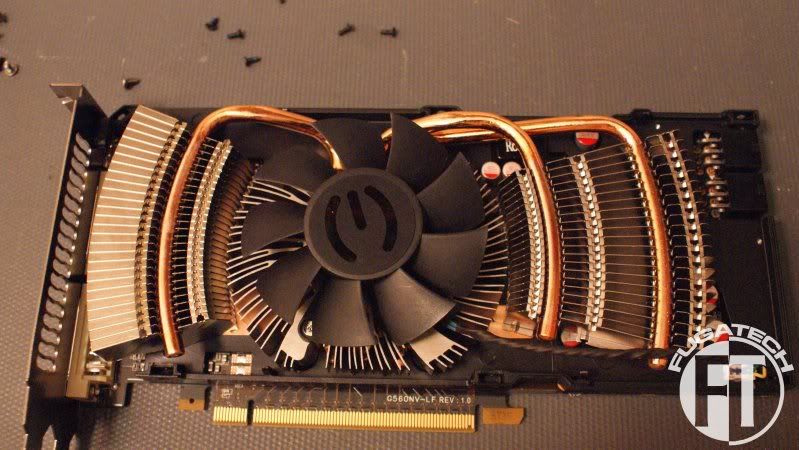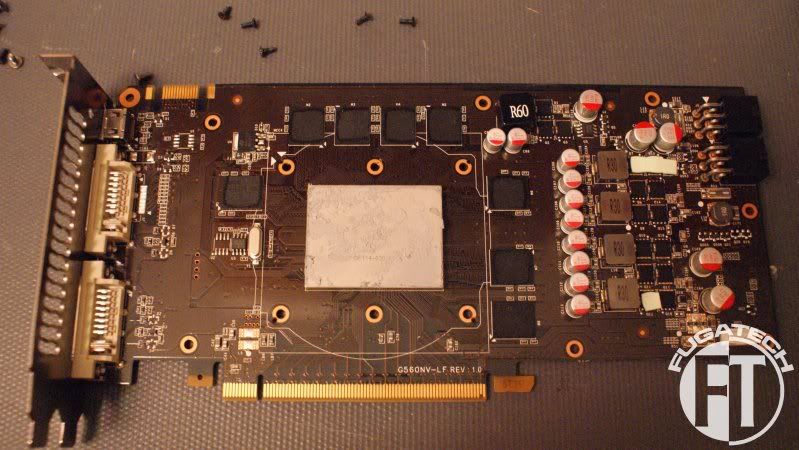 Installed the Thermal Pads.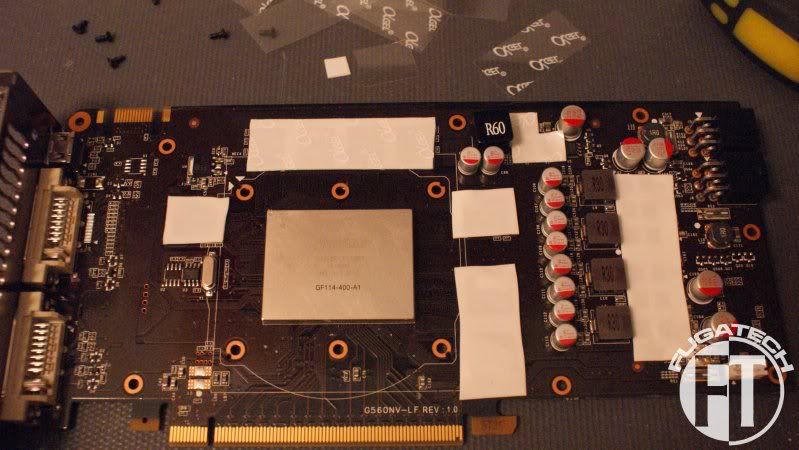 First one done.
Second one done.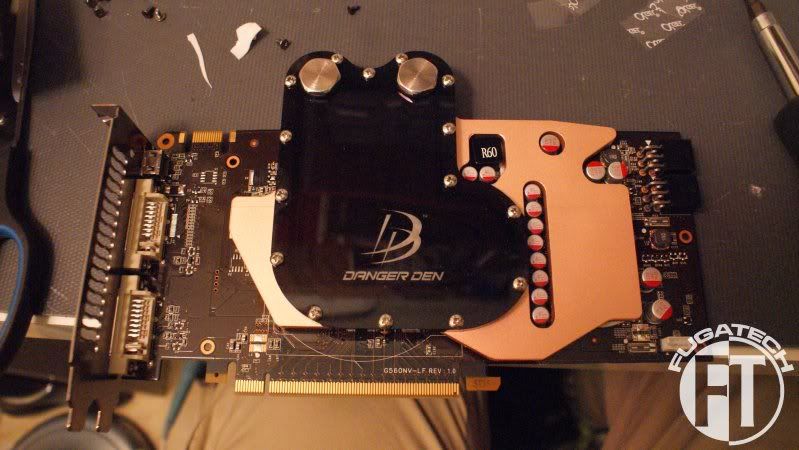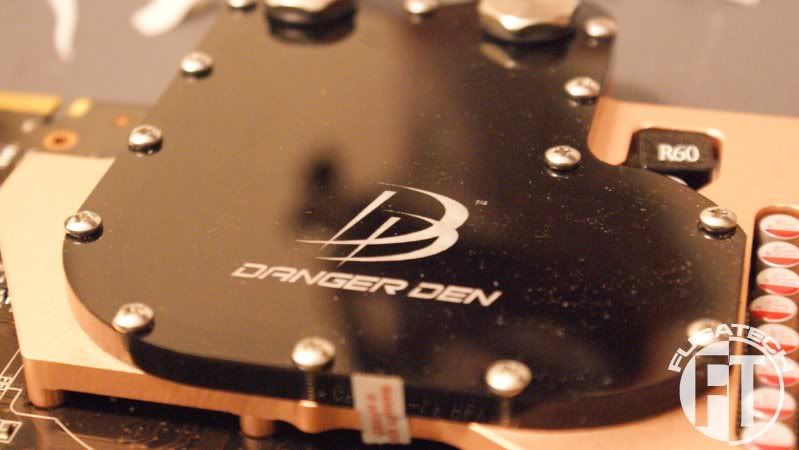 When I went to install them I had an issue with the side panel fan housing. It had to be removed.
Once I got it off there were no issues.
Glory shots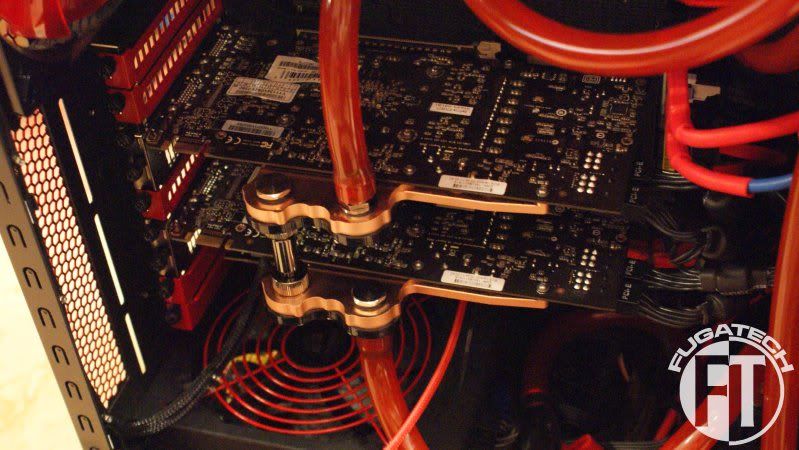 Another successful addition to this mod.
Cheers till later.